White Hall High School principal Mark Jelks allegedly shared an anti-Islamic post on Facebook at 9:22 p.m. on March 24. His post is causing backlash among the local Muslim community.
The post itself was a meme stating "Kick Islam out of America – You can't walk with God holding hands with the Devil" has since been removed, but screenshots of his post have been shared by numerous people on social media and throughout the White Hall and Pine Bluff communities.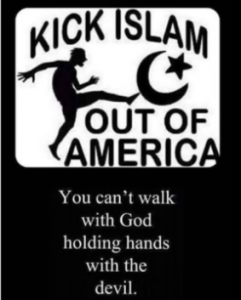 The White Hall School District has released a statement on the matter but fell short of directly naming Jelks. "The district is absolutely committed to being an inclusive, respectful, non-discriminatory environment that places the student first," the statement said. "We do not support or endorse statements to the contrary. We respect the religious backgrounds of all of our students and families, including those who choose not to believe. We will continue to ensure our staff receives high-quality professional development."
Jelks has not been suspended from his principal duties and no disciplinary action has been taken by the White Hall School District as this time.