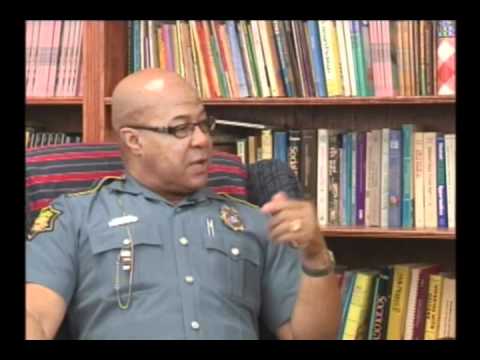 White Hall's Ed Monk is a West Point graduate who retired from the US Army as a Lieutenant Colonel, and who has served on the White Hall Police Department since 2010. Additionally, he lived in Louisville after he retired from 2007-2010, where he was a deputy sheriff following his retirement from the US Army.
Monk is also a proponent for gun rights.
In 2013 Monk sought a meeting with his elected representative, Senator Stephanie Flowers, to discuss a bill that would allow guns in churches. Monk and Senator Flowers met in her senate office for 20 minutes. Following the meeting, he left without incident.
Four years later, Monk requested another meeting with Flowers to discuss a bill seeking to allow firearms on college campuses. The request was sent via email.
Senator Flowers printed the email and wrote a note on the bottom: "I feel this is intimidating and harassing considering the history from 2013."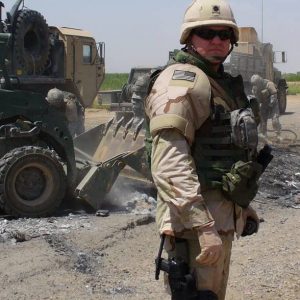 Two days later state troopers were being shown a photo of Monk and being told that he was armed, had confronted Senator Flowers, had been forcibly removed from the building and might return.
"This didn't happen," says Monk. "And nothing even close to it has ever happened. So, it kind of stunned me that somebody would make up something so blatantly false and so easy to disprove and feed it to the State Police so that they would act on it."
Ed Monk says a State Police captain called his boss, the White Hall police chief, to allege that he had visited the Capitol and acted unprofessionally.
"I was promised and assured four times in a face-to-face meeting with the deputy director of the state police that they would look into it, that they would identify who initiated the false report and they would tell me who that was," says Monk.
A summary written by Trooper First Class Callie Dacus reveals that, "While patrolling the Capitol, two Sergeant of Arms assigned to the Senate instructed us to be on the lookout for Edward Monk."
Senior Corporal Chuck Lewis writes that, "We were stopped by several Sergeant of Arms of the Senate. We were given pictures of Mr. Monk and asked to watch for him."
But despite these face-to-face meetings, the state's top law enforcement agency has so far been unable to do deliver on the promise made by Lt. Col Shawn Garner: to identify the source of the false accusation.
"I believe the State Police could easily have identified this within a day or two had they wanted to," says Monk.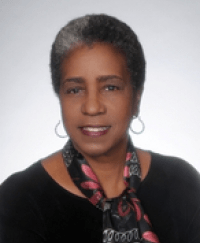 Even the Director of the State Police contacted Monk. Colonel William Bryant explained that the State Police lacks the authority to compel employees of the Senate to discuss or investigate what he calls an administrative matter.
The only Sergeant at Arms named in any of the Trooper interviews was Alvernon Rogers, a retired Arkansas State Trooper.
"If they know that somebody – a member of the state senate staff – intentionally made up a totally false conduct report about a constituent and fed it to the State Police so that the State Police would take negative action; I don't understand why everybody in state government would not want to identify that person," Monk said in earlier interviews.
Monk noted that ASP memos name Rogers.
"I have an ASP memo about the false report written by an ASP captain which states, 'AV. Rogers was involved.' Yet I have a letter from the ASP director stating that ASP does not know the identity of the sergeant at arms who gave the three troopers the false report, yet one of those troopers mentions him by name, and an ASP captain mentions his name in a memo without explaining who he is, meaning the captain assumes everyone else reading the memo" will know him." Monk said
Monk stated that the Arkansas State Police has acknowledged that the report of him being removed from Capitol grounds was false.
"Hours after calling my boss with the false report, the Arkansas State Police troopers checked with the Capitol Police and were told the report was false, that it never happened," said Monk. "But after being told by the Capitol Police that the troopers had been lied to the troopers did not call my boss to correct their mistake. They only did so days later after I began looking into it."
Monk has now filed a lawsuit against Alvernon Rogers concerning a fabricated misconduct report given by a state employee to the Arkansas State Police, and other unethical conduct by state employees in attempt to cover-up the false allegation.
NOTE: Several quotes from Monk are credited to Associated Press reports.