A White Hall man was arrested Wednesday after he was found inside the fence of a business in Pine Bluff.
During a court hearing Friday, Deputy Prosecutor Joe West explained what Derick Green, 19, is accused of doing.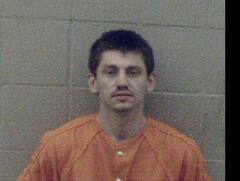 Jefferson County District Judge Kim Bridgforth set a $5,000 bond for Green after ruling prosecutors have probable cause to charge him with breaking or entering and theft of property.
The Public Defender's Office was appointed to represent Green.