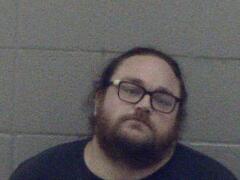 By Ray King
A reported domestic disturbance at a house on Highway 104 last week resulted in the arrest of a White Hall man who allegedly injured his elderly father.
Jeremy Johnson, 32, was taken into custody after sheriff's deputies were sent to the 1400 block of Highway 104 on Aug. 3 at about 3 p.m.
Reading from a probable cause affidavit from Sheriff's Lt. Kaylon McDaniel, Deputy Prosecutor Mircha King said deputies reported a domestic disturbance between a father and Johnson, his son.
Johnson was interviewed Monday and in a recorded statement admitted pushing his father and also admitted knowing about the prior injuries.
Pine Bluff District Judge John Kearney set a $2,500 bond for Johnson Wednesday after ruling prosecutors have probable cause to charge him with second-degree domestic battery.
He was ordered to have no contact with his father until the case is settled.