The White Hall Founders Day Fall Festival will take place October 19-20, 2018.  Described as one of the city's most popular and widely attended events, this festival will take place in White Hall City Park.
This year features the new and wildly popular "White Hall's Got Talent, Y'all" talent competition.  The most talented performer wins bragging rights and an impressive cash prize. Other highlights are the Neon Night Fun Walk, food and craft vendors, plus family-friendly fun for all ages.
Another big draw to the festivities is the annual "Good Ole Boys" barbecue cook-off, and recently added, a steak cook-off sanctioned by the Steak Cook-Off Association. Local teams will compete for over $15,000 in prize money.
Finally, the ever-popular Annual Lions Club Pancake Breakfast will be held at City Hall. Tickets for the all-you-can-eat morning feast are available at the door.
Make plans now to join us for White Hall's biggest celebration ever!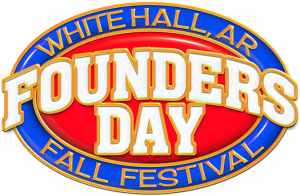 SCHEDULE OF EVENTS:
Friday, October 19, 2018
5:00pm — Mouth-watering aromas of Good Ole Boys Cook-Off barbecue and appetizers begin to fill the park.
7:00pm — Neon Night, the annual glow-in-the-dark family fun walk takes place at White Hall City Park. Wear your most creative "glow attire" to light up White Hall!
Stay after the walk for Movies in the Park. This year's feature: Despicable Me 3
Saturday, October 20, 2018
7:00 to 9:00am — Annual Lions Club Pancake Breakfast at White Hall City Hall. Tickets: $8 ·for adults; $5 for children ages 3 to 10; and children under the age of 3 are free. All you can eat plain, blueberry or chocolate chip pancakes served with milk, orange juice and coffee.
7:30am — 5K/Fun Walk begins with all participants meeting in front of City Hall, 101 Parkway Drive.
10:00am — Annual Parade starts on Dollarway Road at Chipmunk and continues to Anderson Avenue, then to its conclusion at White Hall City Park. Winning floats will be announced on the John Terry Amphitheater stage when the parade finishes.
11:00am to 2:00pm — The Fifth Annual "Good Ole Boys" Backyard BBQ & Third Annual SCA Steak Cook-Off will continue to entice festival attendees with smoky aromas as they vie for top places in the competitions.
12:00 noon to 3:00pm — White Hall's best bakers compete for sweet victory in the Annual Founders Day Dessert Contest.
1:00 to 3:00pm — Local entertainers amaze and amuse on the stage of the John Terry Amphitheater.
7:00pm — Try your hand (or palate) at being a judge of the yummy barbecue ribs being cooked during the "Good Ole Boys" Competition. Buy 3 People's Choice rib tickets for only $5. First come, first serve!
See White Hall's best entertainers compete in the Finals of the White Hall's Got Talent, Y'all talent competition on stage at John Terry Amphitheater.