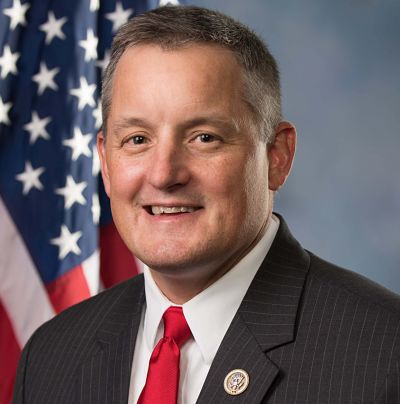 Congressman Bruce Westerman has issued a statement after the U.S. House voted to pass H.R. 3746, The Fiscal Responsibility Act.
That statement can be read below:
Today, the U.S. House voted to pass H.R. 3746, The Fiscal Responsibility Act, which responsibly raises the debt ceiling and cuts federal spending. Congressman Bruce Westerman released the following statement:
"It is a win for conservatives, and I was happy to vote in support. I reviewed every section of this bill, and if you do the same, you'll see that conservative ideas came out on top in every section. It cuts federal spending below the current levels for next year and sets us on a better fiscal trajectory. The Fiscal Responsibility Act is our nation's largest deficit reduction bill in history.
"Let's remember what it took to get us to this point. For 100 days, President Biden refused to negotiate, and Senate Democrats were missing in action, but House Republicans didn't sit around. We passed a bold, sensible debt ceiling solution that forced President Biden to come to the table, and then we negotiated a plan that will take a big step in getting our nation back on the right fiscal track. Many Republican priorities were included in the Fiscal Responsibility Act, including permitting provisions to streamline critical energy and infrastructure projects, something I worked closely with my friends Speaker Kevin McCarthy and Rep. Garret Graves to ensure made it across the finish line. Permitting reform can save taxpayers trillions of dollars on public infrastructure alone, not to mention the positive impacts it will have on U.S. energy production, mining, American jobs, and national security.
"The Fiscal Responsibility Act is not the end of the road, it's another step forward in reforming Washington's out-of-control spending habits. There's still a lot of work to do. I look forward to working with my colleagues on each of the twelve appropriations bills to continue making fiscally responsible decisions for the American people, and I hope we can work together to tackle the critical issue of uncontrolled mandatory spending increases."
Click here for the full bill text.
Click here for a section-by-section.
Click here for a one-pager