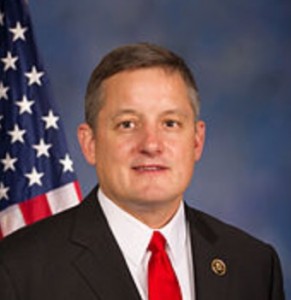 WASHINGTON – Today, Congressional Dyslexia Caucus Co- Chair Bruce Westerman (AR-4) introduced a bipartisan resolution with Reps. Steven Palazzo (MS-04), Brian Fitzpatrick (PA-01), Larry Bucshon (IN-08), Susan DelBene (WA-01), and Buddy Carter (GA-01) to designate October 2022 as National Dyslexia Awareness Month. The members released the following statements:
"As the husband of a  teacher of students with disabilities, I understand the importance of bringing awareness to dyslexia as a prevalent and treatable learning disability," said Westerman. "One in five Americans struggle with the learning disability, and all too often, those with dyslexia are written off as having a low IQ or being lazy. This could not be farther from the truth. By bringing awareness to this disability, children can be diagnosed earlier and given the proper accommodation to develop the critical reading skills necessary for a successful future."
"As a father of a child with dyslexia, I know just how imperative it is to detect and treat dyslexia as early as possible to provide children and families with the tools they need to succeed in school and throughout life. I am proud to cosponsor this resolution to designate October as National Dyslexia Awareness month to raise awareness for this learning disability," said Dr. Bucshon.
"I am proud to join my colleagues today in introducing this resolution to dedicate October as National Dyslexia Awareness Month," said Fitzpatrick. "My home of Pennsylvania has been a pioneer in addressing the literacy crisis and providing our communities with the necessary tools to detect and support early reading deficiencies and dyslexia. As we continue to raise awareness on this issue, I also look forward to continuing to work in a bipartisan manner to find solutions that will ensure the next generation and beyond receive the resources they need to reach their full potential."
Background
Dyslexia is the most common learning disability in the United States, affecting 1-in-5 Americans, according to research from the Yale Center for Dyslexia & Creativity.
While many parents and educators have recognized October as National Dyslexia Awareness Month for years, it is important for Congress to formally designate the month each year. This resolution represents the dedication of members of both parties in Congress to recognize and address the significant educational implications of dyslexia that affect one in five people in America.
See the full text of the letter here.