WEEVILS DOWN REDDIES IN OVERTIME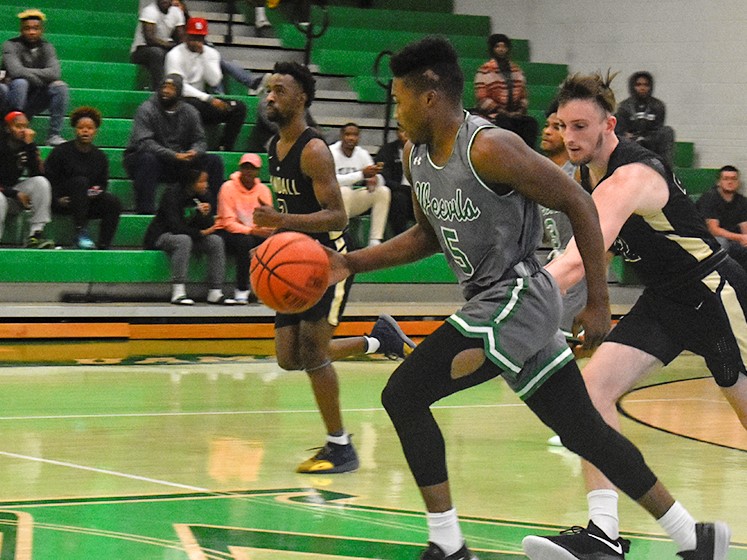 A stout defensive performance in overtime lead the Arkansas-Monticello Boll Weevils past Henderson State yesterday 82-76 in Arkadelphia. The Reddies would only manage to go 2-of-8 from the field in OT, while the Weevils knocked down eight free throws to seal the deal.
Both teams started the game hot, shooting above 55% from the field. Monticello trailed by as many as six points in the opening 9 minutes of the game, but would fight back to take a 44-41 lead heading into halftime.
The Reddies would trail for most of the second half before tying the game on a 7-to-1 run with 2:39 remaining. The Weevils manage to regain a two point lead until a second chance Reddie lay-up ultimately sent the game into OT.
UAM would hold the Reddies to 2-of-8 from the field and make 8-of-12 from the stripe to secure the win.
Denzel McDuffey led five Weevils scoring in double-figures with 17 points and 9 boards. Kylar Haynes and Miles Daniels each scored 15 in the win. DaJuan Jones and Lemmie Howard chipped in 14 and 11, respectively.
The Weevils will host Ouachita Baptist Saturday, February 13th, at Steeleman Fieldhouse, tip-off scheduled for 4p.m.