There are approximately 50 people currently displaced at the Pine Bluff Convention Center after a possible tornado tore through the Broadmoor apartment complex at 7th Avenue and Idaho Street yesterday evening.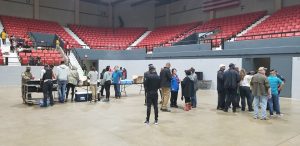 Medical assistance is being given to anyone who needs it, and they are working to fill any prescriptions which may need to be filled. Some citizens may be transported to the hospital in order to get medications. There were four injuries at the Broadmoor Apartments. One is considered serious, three were able to walk away on their own power. No fatalities have been reported.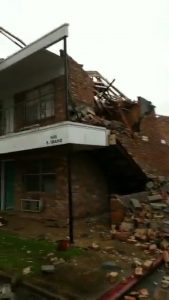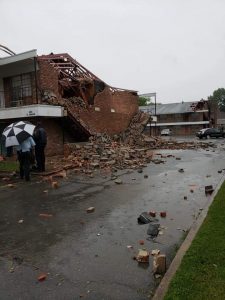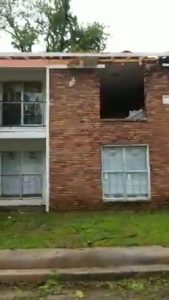 Mayor Shirley Washington issued the a statement regarding storm damage in Broadmoor saying, "Our thoughts and prayers are with all of the residents affected by storms in Pine Bluff this evening. Our city is committed to supporting Pine Bluff families as we recover and rebuild."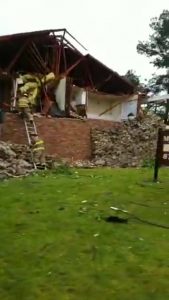 The National Weather Service does believe it was a small tornado that touched down in Broadmoor. They will send a survey crew to confirm in person – most likely on Thursday.
If there is anyone who needs assistance from the Broadmoor neighborhood, you can call the MECA non-emergency number at 870-541-5300