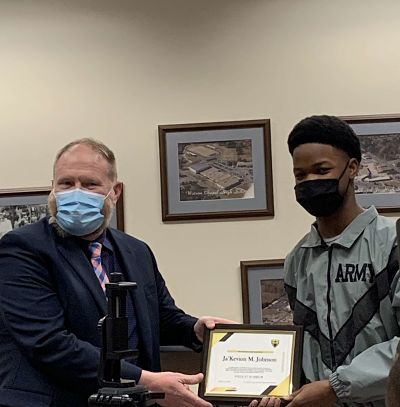 The Watson Chapel School Board met on Monday, January 10th for their first meeting of the year announcing their monthly highlights, addressing current STAR testing throughout the district, and extending the superintendent's contract.
The Wildcat Warrior of the month was introduced by the assistance superintendent LaDonna Spain who recognized Ja'Kevion M. Johnson an 8th-grade student from Watson Chapel Jr High for outstanding academic achievement and school involvement. Deltaplex News was present at the meeting and Spain went on to explain more about his achievements to the board.
The board was also recognized with an appreciation award for each of them in celebration of January as the School Board Appreciation Month. The employees of the month were presented by Jeremy Vincent the assistant principal at WC Jr. High he recognized Juanita Washington a custodial faculty member and Marchelle Knight a teacher at the Jr High.
Next up on the agenda included the Ready for Learning Committee and Guiding Coalition report which was presented by Kristy Sanders who explained the committees' main focus for the beginning of the school year to the board.
On another subject, during the personnel report, the board announced after their executive session that Dr. Andrew Curry's contract as superintendent was extended for another year until 2023. Following that approval, Curry reported his superintendent report and updated the board on the latest COVID-19 numbers for the district.
After being asked if the district is requiring masks, Curry responded that "We have the expectation that everyone will wear a mask". The board table two other topics involving a new telephone service provider for the district and a public relations campaign for their next scheduled meeting Monday, February 8th.