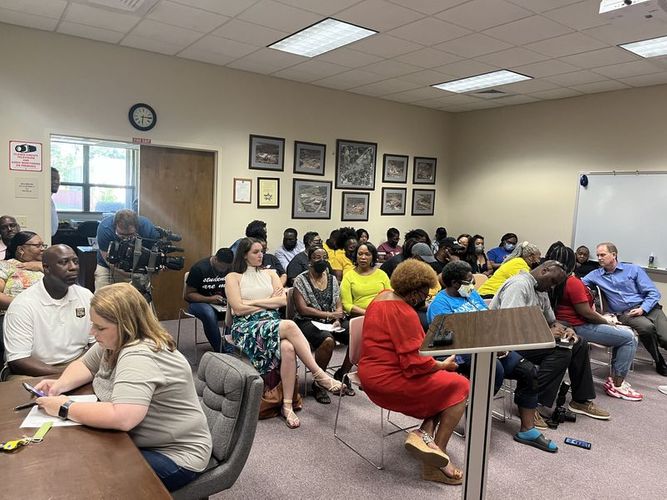 The Watson Chapel School District Board held a special called meeting on Thursday, June 30th to discuss what turned out to be a surprise to most of the staff in the district. The meeting was held at the district's administration building with a packed audience of concerned parents, teachers, and other WCSD staff members.
Board members President Sandra Boone, Donnie Hartsfield, Chris Dutton, Goldie Whitaker, Kevin Moore, and Mack Milner began the meeting with a call for an executive session that lasted almost two hours before four of the six voted to pass the resignation of superintendent Dr. Andrew Curry. Those that voted against the resignation were Dutton and Milner.
Here's how that went.
Board member Alan Fraizer was not present at the meeting due to being on vacation, but has confirmed with Deltaplex that he has been a big supporter of Dr. Curry.
Deltaplex news spoke with a concerned teacher at the meeting who stated this.
A parent also gave her words as to why she believed some of the board wanted to let go of Curry.
After the vote, Boone spoke with Deltaplex News about what the board is doing to replace Dr. Curry.