Public address voice of the White Hall Bulldogs, Steve Strahan, passed away on September 14th at the age of 61.
Thomas Steven Strahan was born on August 10, 1958 in Stuttgart, Ar. He received his early education in Watson Chapel and graduated from Watson Chapel Academy in 1976. Strahan worked as an athletic director, coach and teacher for Montrose Academy from 1985-1988. He moved to White Hall in 1988 where he worked for the Arkansas Department of Corrections, serving as the Assistant administrator for Arkansas Correctional Industries over Sales.
Strahan was very involved in White Hall athletics. He coached multiple White Hall softball teams from 1992-2000, served under many titles within the White Hall Booster Club from 1998-2008, served as President of Jefferson County American Legion Baseball since 2006, and he also served as President of the White Hall Booster Club again from 2016-2017. The White Hall athletics hero managed the Simmons First American Legion baseball from 2005-2011, served as vice president of Junior Babe Ruth Board of Directors in 2004, managed the Wholesale Tire Little League team from 2001-2003 and the Wholesale Tire Babe Ruth team in 2004.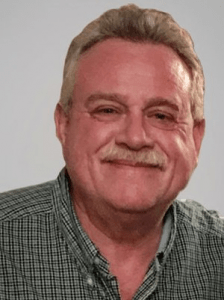 Thomas Steven Strahan is survived by his wife Dottie Neikirk Strahan, daughter, Sarah Ann Strahan, son, George Thomas Strahan II, and his sister, Stephany Strahan Beene. Visitation with the family will be Tuesday from 5pm-7 pm at First Baptist Church of White Hall. Funeral services will also be held at First Baptist Church in White Hall on Wednesday, September 18th.