UPDATE: May 19, 2020 – Jefferson County deputies have located Carlos Frazier, and have taken him into custody. 
Before Frazier was captured Sheriff Lafayette Woods, Jr. spoke about the incident on the Will and Greg Show Tuesday morning.
ORIGINAL STORY: Jefferson County Sheriff's Deputies were dispatched Sunday night to a possible accident in the Sulphur Springs area of Jefferson County that turned into a possible disturbance.
A caller gave dispatch a description of a vehicle and stated that they felt the vehicle was headed to a nearby church. As a deputy were headed to the church, a vehicle passed him on Lowman Road that matched the description provided by the caller. The deputy turned around and activated his lights.
At that time, the vehicle began to speed up, and wrecked into a ditch.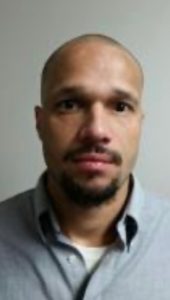 The suspect then jumped out of the vehicle and ran into the woods on Lowman Road. His dog also jumped out and ran into the woods with the vehicle in gear while in the ditch.
The deputy tried to secure the suspect vehicle but was unsuccessful due to the vehicle being hot-wired. The vehicle then went into reverse and began to drag the deputy.
The Arkansas Department of Corrections assisted with their K-9s during the search for the suspect, and the dogs located tracks which led to a house. The residents of the house refused to open the door.
The suspect is still at large.
The injured deputy was seen at a local hospital where he was cleared with minor injuries.
The suspect has been identified as Carlos Frazier. Frazier left a large amount of marijuana in the vehicle, and is wanted by Arkansas Community Corrections probation and parole as an absconder.
Anyone with any information on the location of Carlos Frazier is asked to contact the Jefferson County Sheriff's Office at (870) 541-5351 or to dial 911.