United Arkansas Basketball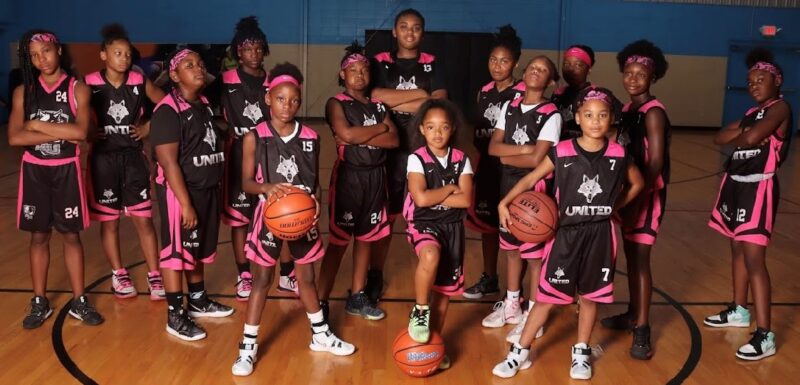 Meet the girls: Eryne Scott #1, Kylie Reid #2, Kyleigh Reed #3, Za'Caira Hardimon #4, Drayah Davis #5, Hailee Bledsaw #6, Addison Anderson #7, Kaylei Willingham #8, Zamari Daniel 9, Khanzis McDonley #10, Kaylei Pulling #11, Jordyn Alexander #12, A'sharia Simmons #13, Micaelyn King #15, Malaysia Dorn #16, D'lasia Nelson #21, Shaniyah McClatchie #23, Jamiyah Davis #24, Camilla Marlow #30, Chassidy Terrell #33, Kristin Threet #34
Youth Girls Basketball is Back in the Bluff!!!
United Arkansas Basketball, founded by Coach Brian Cal, has been Nationally ranked since 2016. In the fall league of 2019 Coach Cal brought along Coach Kelso Alexander to coach the girls side of UAB.
Coach Kelso started with 8 players, the fab 8: Jamiyah Davis, Khanzis McDonley, Zacari Hardimon, Camilla Marlow, Shaniyah McClatchie, Kaylie Willingham, Jordyn Alexander, Addy Anderson,  that had never played organized basketball before. After adding 3 additional players in the first season, the squad had to cease play due to the COVID-19 pandemic after playing only 1 tournament.
At the beginning of the 2021, Coach Kelso rostered 21 girls that had never played basketball before to start the season. The girls finished the season with 30+ victories, winning over 70% of their games. They won an amazing 10 out 12 tournaments from March until August, facing the 1st, 3rd, and 5th ranked teams in the country. A'sharia Simmons and Kaylie Willingham received National recognition in the IEL Exposure league, which scouts some of the top grass root players across the country. 16 of the 21 players received Academic Achievement Awards.
The United Arkansas Basketball Girls became the first ever girls grassroots program to become Nationally Ranked (#32 in the country) in Pine Bluff history . These girls truly did something that has never been done here before and they have the opportunity to open up so many doors for not only the girls, but for all youth in the city Pine Bluff.
Coach Kelso encourages his athletes to trust the process and have tunnel vision towards their goals. The exposure opens up so many doors for the girls including opportunity to earn academic/athletic scholarships. His vision is to coach the girls to play on a level that would afford each and every one of them an opportunity of earning a college scholarship from the bounce of a ball. UAB's purpose is to mentor and prepare kids for life, once the ball has stopped bouncing, and to have a back up plan for life while using the ball as a crutch to success! 
In September 2021, Bryson Warren, Little Rock Central's sophomore who recently bypassed high school to turn professional, became a proud sponsor of UAB. With this type of exposure, these boys and girls have opened the doorway for youth basketball not only Pine Bluff, but Central and Southeastern Arkansas. Stay tuned… they are just getting started!
( special thanks to Kelsey Alexander and Jeanetta Terrell)