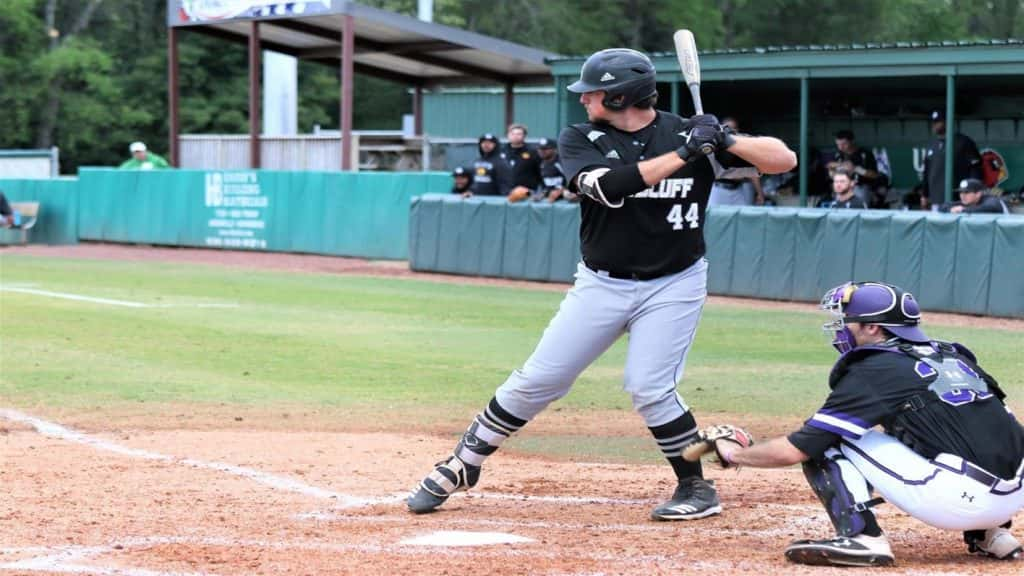 University of Arkansas At Pine Bluff first baseman Nick Kreutzer was named first-team preseason all-SWAC in Southwestern Athletic Conference baseball honors announced Tuesday.
Kreutzer (6-4, 240; R-Sr., Westminster, Co.) was a second-team All-SWAC selection in 2019 after leading the Golden Lions in batting average (.352/9th in SWAC), home runs (11/t-3rd in SWAC), and RBI (51/7th in SWAC) with a 1.074 OPS% (1st in SWAC w/ .629 SLG%; 12th in SWAC w/.448 OBP%).
Kreutzer had a pair of two-home run games last season, the first coming in the season-opening win vs. Florida A&M, with the second in a contest at Memphis.
Kreutzer had at least one hit in 38 of 50 games this season, and led the team with 17 multi-hit games (eight 10-hit games, six 3-hit games, one 4-hit game) and 15 multi-RBI games (seven 2-RBI games, four 3-RBI games, three 4-RBI games, one 5-RBI game.) He also hit .363 in conference play with seven doubles, two home runs, and 19 RBI.
The Golden Lions will open the 2020 season Friday, Feb. 14 in the Andre Dawson Classic in New Orleans facing Grambling at 7 p.m.