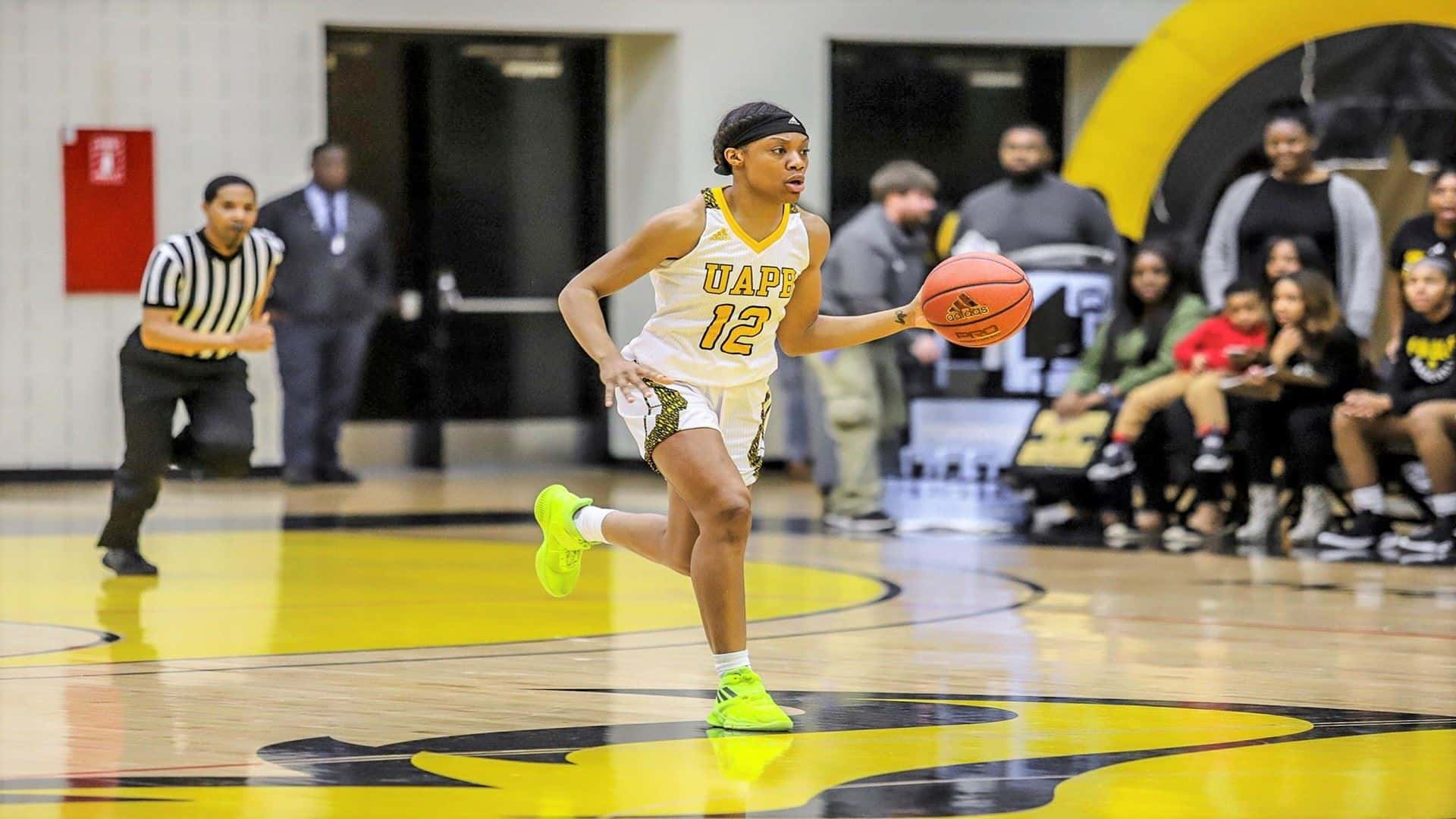 PINE BLUFF, AR — The University of Arkansas at Pine Bluff women's basketball team grabbed an 18-6 first-quarter lead and never trailed on the way to a 69-54 win over Prairie View A&M Saturday in the H.O. Clemmons Arena.
The Lady Lions (5-19, 4-10 SWAC) had four players score in double figures, led by Jayla Atmore, who had 15 points, nine rebounds and three steals. Trasity Totten added 14 points and eight rebounds and Kyeonia Harris helped out with 14 points, seven assists and three steals.
UAPB shared the ball well in Saturday's game, racking up 14 assists on 28 made field goals. Harris' seven assists paced the Lady Lions and Totten also chipped in with three assists of her own.
The UAPB defense caused its share of mistakes in Saturday's game, forcing 19 Prairie View A&M turnovers turned into 23 points on the other end of the floor. Noe'll Taylor's five steals led the way individually for the Lady Lions.
After jumping out to an 8-4 advantage, UAPB went on a 10-0 run with 5:08 left in the first quarter, culminating in a three from Tyler Pyburn to increase its lead to 18-4.
UAPB kept its first quarter lead intact before going on a 7-0 run starting at the 2:11 mark in the second period to increase its lead to 35-20. The Lady Panthers cut into that lead, but the Lady Lions still enjoyed a 35-23 advantage heading into halftime.
UAPB continued to preserve its halftime lead before going on a 6-0 run, punctuated by a basket from Harris, to expand its lead further to 41-25 with 7:50 to go in the third. Before the third period was over, the Lady Lions added two points to that lead and entered the fourth quarter with a 58-40 edge. UAPB played well near the basket, scoring 16 of its 23 points in the paint.
The Lady Lions return to action Monday in a 5:30 p.m. game against Texas Southern in the First Responders Game. All police, fire, military, and EMS personnel are admitted free with badge, ID or uniform up to four people.