UAPB Women Hoops Loses To Jackson St.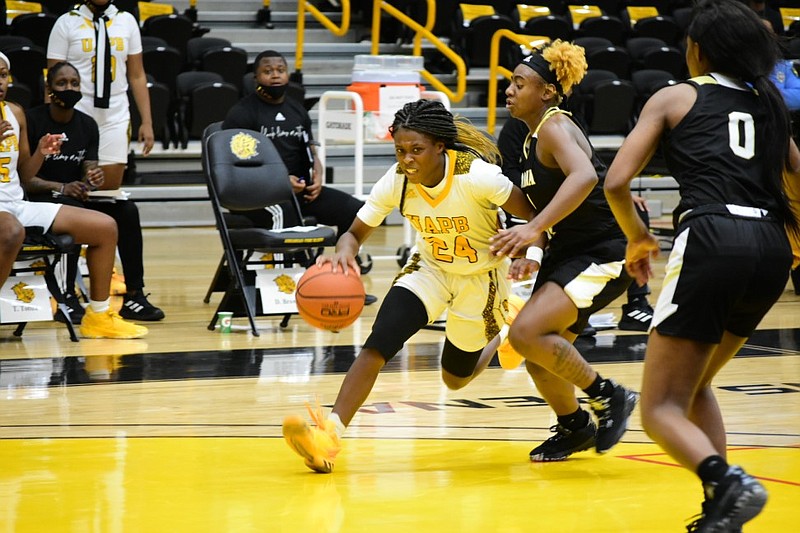 JACKSON, Miss. – The University of Arkansas at Pine Bluff women's basketball team fell to the Jackson State Lady Tigers 84-61 on the road Monday.
The Lady Lions (2-18, 1-13 SWAC) had four players score in double figures, led by Khadijah Brown, who had 20 points, seven rebounds, four steals and two blocks. Jahnay Anderson added 13 points and Maya Peat chipped in as well with 10 points off the bench.
UAPB had strong ball movement in Monday's game, piling up 14 assists on 21 made field goals. Kaila Walker's seven assists led the distribution list for the Lady Lions.
After the lead changed hands four times to open the game, and following a 9-9 tie, JSU pulled away for a 22-11 first-quarter lead.
After an early second-quarter run, JSU pulled away to lead 44-27 at halftime and maintained its lead.
The Lady Lions return to action Friday at Mississippi Valley State at 5 p.m. The UAPB Sports Network broadcast begins at 4:45 p.m. on 99.3 FM The Beat.