UAPB Track & Field Off to Solid Start in 2019 at the Kansas St. Track Invitational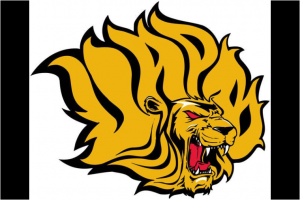 Manhattan, KS. –
The University of Arkansas at Pine Bluff track and field team opened up 2019 with its second meet of the indoor season by participating in the Kansas St. Invitational at the Ahern Fieldhouse.
On the women's side, junior Katrina Small shined for the Lady Lions in the 300-meter run posting a first-place time of 41.31.  Small also placed ninth in the 60 meters with a time of 7.85 and third in the long jump with a leap of 17'4.25″.
UAPB had a good showing in the 400 meters, with freshman Jyzmin Gray placing second with a time of 1:02.15, sophomore Arjai Johnson in third with a time of 1:03.64 and sophomore Cedreahna Kennedy placed fifth with a time of 1:09.83.
In the 4x400m relay, the Lady Lions (Katrina Small, Je-Risa Small, Arjai Johnson, and Camiya Knight) placed fifth with a time of 4:08.12.
In the field events, Safiya John placed second in the high jump with a leap 5'5.25″.  Keziann Jones finished in the top sixth with a distance of 51'2.25.
On the men's side, UAPB claimed the top honor in the 4x400m relay (Malique Smith, Akeem Marshall, Laural Heath, and Rodney Griffin) finished with a time of 3:21.55.
Laural Heath turned in the Golden Lions other podium finish after he finished third in the 1mile run with a 4:22.48 clocking.
The Golden had two to place in the top seventh in the 1000 meters, junior Romario Marshall with a time of 238.86 and freshman Toshin Agbede with a time of 246:10.
Senior Shevon Phipps made an impressive showing in the field events, placing second in the high jump with a leap of 6'4.75 and freshman Franklyn Stanislaus in third with a jump of 6'0.75.  Phipps, also topped out 43'5.75 in third place in the triple jump.
Miles Dortch a Kansas native finished in the top 5 with a throw of 49'5.75″ in the weight throw competition.
The Golden Lions will return to action next Saturday, Jan. 25-26, at the Pittsburg State Invitational in Pittsburg, KS.