The University of Arkansas at Pine Bluff Lady Lions snapped a 3-game skid with a sweep (26-24, 25-17, 25-22) over Prairie View A&M University at the Pine Bluff Convention Center in Southwestern Athletic Conference action.  Junior setter Britney Sahlmann was brilliant all night as he finished with a game-high 48 assists.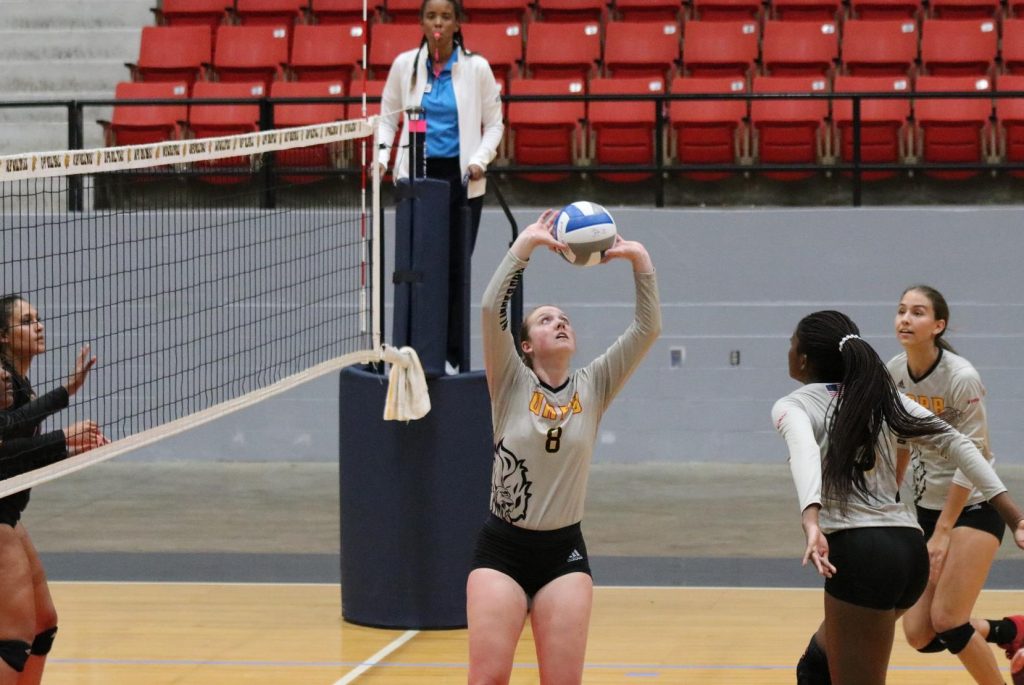 "We changed up the offensive system a little bit, and I think that had a lot to do with what's going on offensively," said UAPB Head Coach Dustin Sahlmann.  "The other night didn't quite go the way we wanted it to against Southern, but we looked a lot more comfortable against Prairie View."
Junior outside hitter Kendalle Howard produced a game-high 17 kills in the victory to go along with 15 digs while freshman teammate Haley Gomez produced 15 kills and 15 digs.  Gomez was recently named SWAC Newcomer of the Week as she averaged a .255 hitting percentage, posting 29 kills, 24 digs, five service aces and five total blocks for the week.
"Coming in to the season that's what I was expecting from them," Sahlmann said.  "With the youth that we have, sometimes it takes a little while to get things going, but hopefully this is the start of something to come."
Sophomore Cheyenne Odgers finished with a game-high 23 digs in the win.
"Grambling is just a little bit ahead of us in the standings, so we will now go on the road and try to get the win," said Sahlmann.
UAPB (4-15, 2-6) returned to action on Thursday, October 11 as it traveled to Louisiana to face Grambling State University.  First serve was set for 6:00pm at the Fredrick C. Hobdy Assembly Center in Grambling.