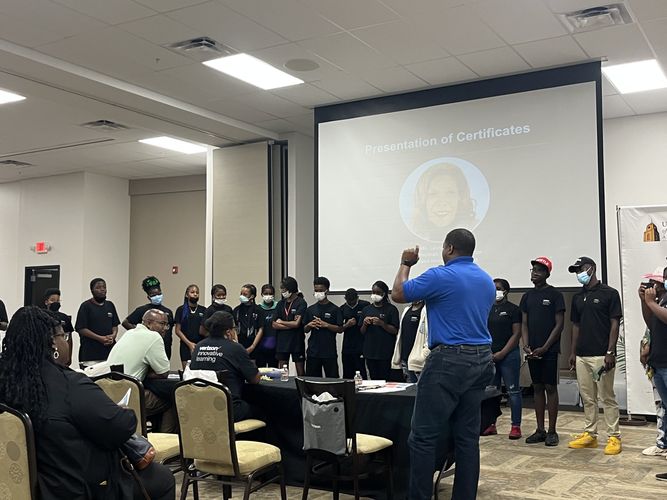 The University of Arkansas at Pine Bluff STEM program hosts an annual Verizon Innovative Learning (VIL) Program with students aged 11 to 13 to engage in interactive STEM learning activities and more. Deltaplex News joined the VIL Shark Tank event on campus in the STEM conference room which featured a breakdown of the program to parents and shark tank presentations from four different teams.
Geoffrey Garry a Principal Co-Lead in the program spoke with Deltaplex News to explain more about the first of two sessions that VIL is hosting this summer.
There were over 40 kids that participated in the first session and they were introduced to ARVR (augmented reality and virtual reality), programming/code, and entrepreneurship.
In regards to the Shark Tank competition, there were three judges featured including Chris Jones the democratic candidate for Arkansas governor. Out of the four teams that competed there was a tie for the second place. The overall winning team, which was also known as 'Dreamville Training Center' gained the opportunity to join a business development workshop.
Two students one from White Hall School District, Robert Treadwell, and Watson Chapel School District, Madison Bagby, introduced their business to the judges which led to their win and they also spoke with Deltaplex News about their experiences.
The second summer session of the VIL program will begin on July 11th until the 29th and they too will be participating in a Shark Tank competition and show their progress from what they learn.