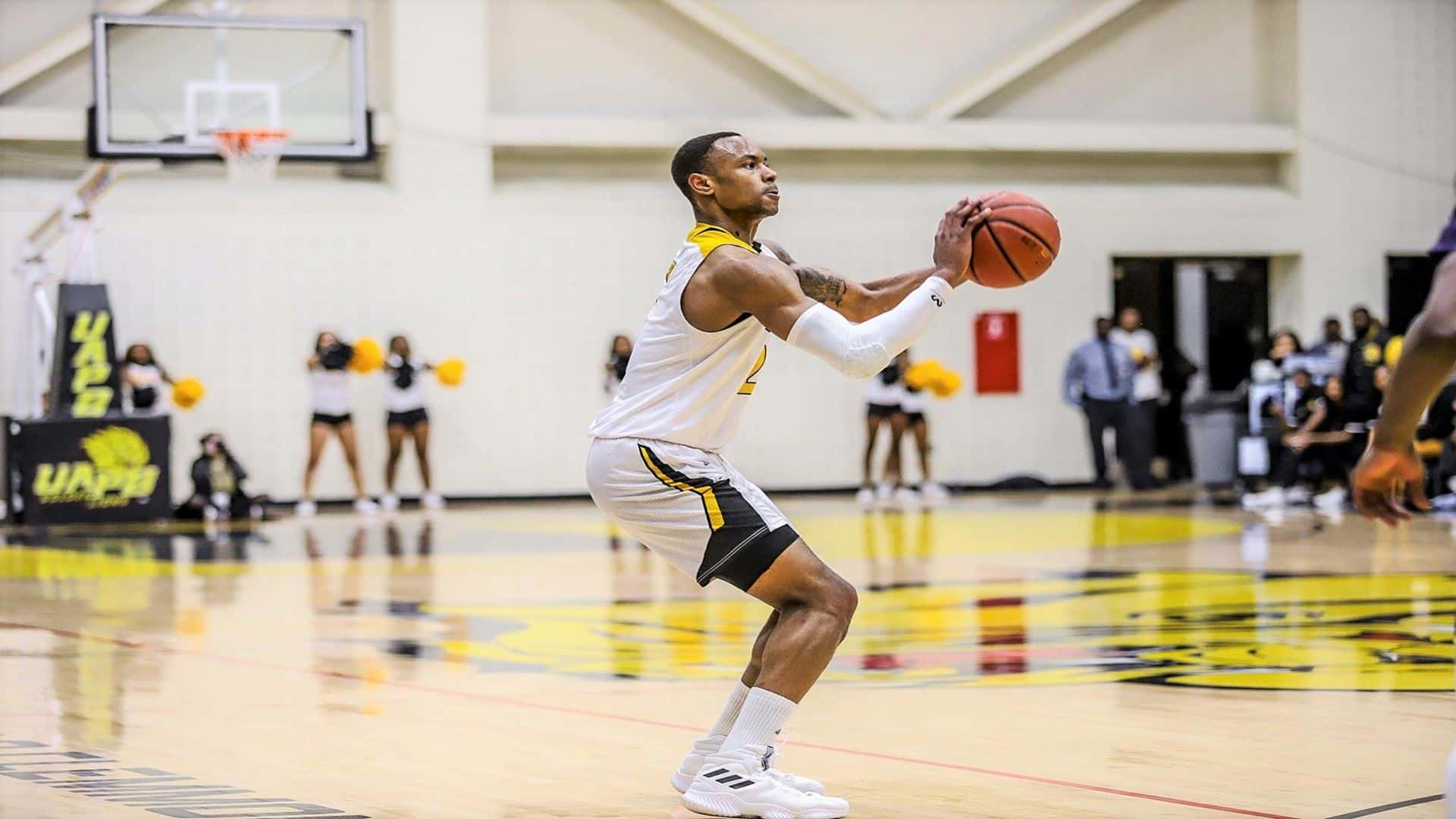 The Arkansas At Pine Bluff men's basketball team led for more that 32 minutes in the contest but fell late to Prairie View A&M 69-61 Saturday night in the H.O. Clemmons Arena.
The Golden Lions had three players score in double figures, led by Markedric Bell, who had 14 points. Terrance Banyard tacked on 13 points, seven rebounds and three blocks and Marquell Carter helped out with 11 points and eight rebounds.
UAPB shared the ball well in Saturday's game, racking up 14 assists on 19 made field goals. Individually, Jamil Wilson led the way for the Golden Lions with five assists.
UAPB's defense held Prairie View A&M to only 26.3% shooting from beyond the arc.
After jumping out to a 19-16 advantage, UAPB went on a 6-0 run with 9:57 left in the first half, culminating in a three from Bell, to increase its lead to 25-16. The Golden Lions then lost some of that lead, but still entered halftime with a 34-28 advantage. UAPB relied on its three-point shooting in the period, knocking down five shots to account for 15 of its 34 points.
UAPB kept its lead intact before going on a 7-0 run, finished off by Carter's three, to grow the lead to 46-35 with 13:14 to go in the contest. Prairie View A&M then asserted control, outscoring the Golden Lions 34-15 the rest of the way.
The Golden Lions return to action Monday in a 7:30 p.m. game against Texas Southern in the First Responders Game. All police, fire, military, and EMS personnel are admitted free with badge, ID or uniform up to four people.