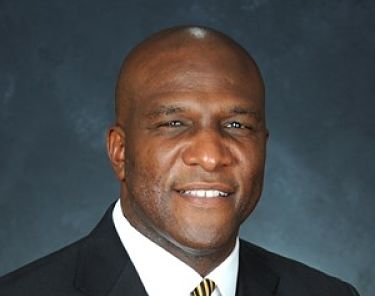 UAPB Director of Athletics Chris Robinson was the featured speaker at Thursday's business expo breakfast at the Pine Bluff Convention Center where he took time to speak about some of his goals for the Golden Lions athletic departments.
Following the breakfast, he spoke with Deltaplex News to discuss some of those goals he has for the program.
Robinson said that the recent football spring game was a success and that the team and coaches are working hard preparing for the fall.
He said that he is seeing success coming about in several other programs, in addition to solid recruiting classes for both men's and women's basketball.
Robinson also spoke a few upcoming fundraising campaigns' that will be launched soon for the Golden Lions athletic departments.