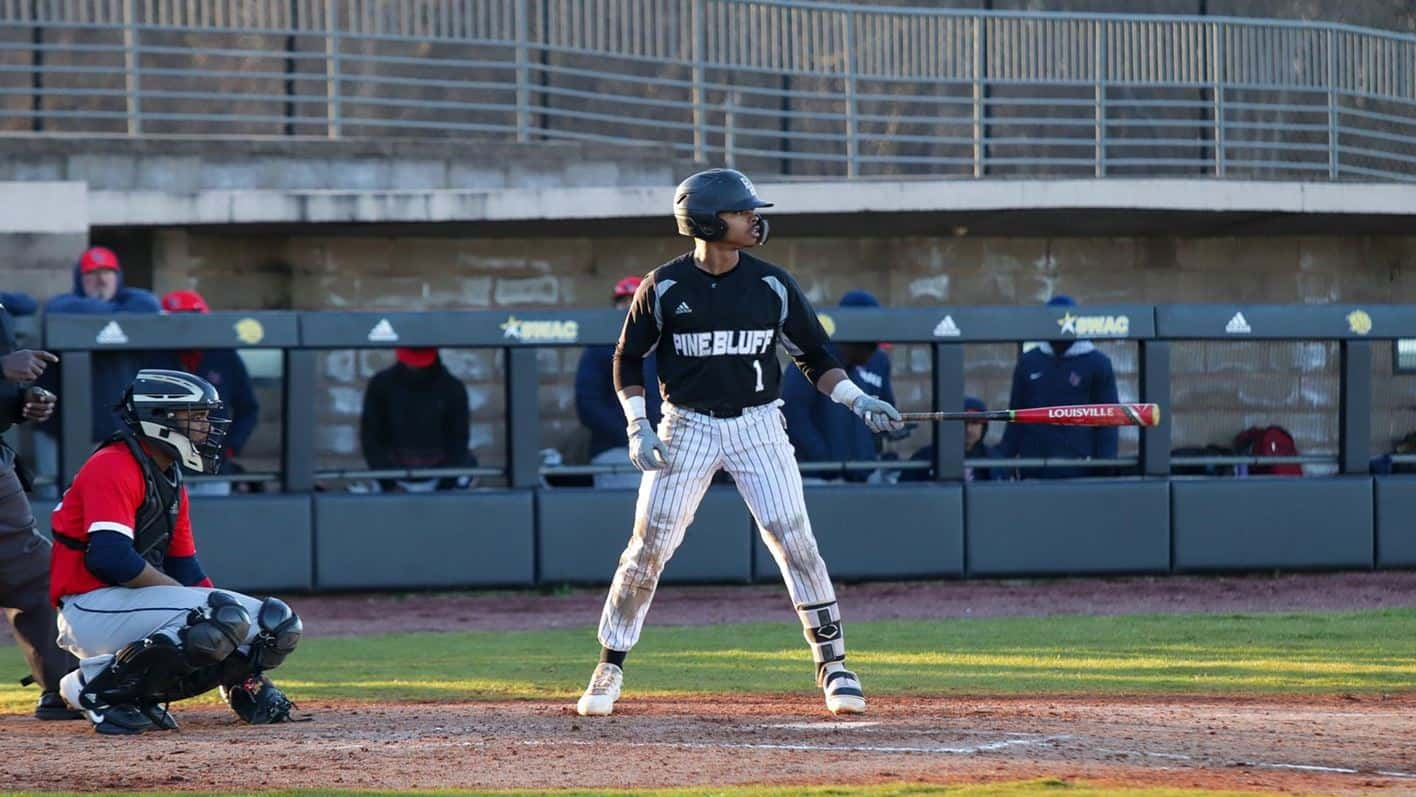 The University of Arkansas at Pine Bluff baseball team heads to Wichita, Kan. in a midweek game against Wichita St. Tuesday at 1 p.m at Eck Stadium.
This will be the first meeting between the two programs since 2009 when the Shockers defeated the Golden Lions two games to one in a three-game series.
Fans can get live stats via uapblionsroar.com or on the free UAPB Athletics App.
The Golden Lions are coming off a series win against Lane College in their home opener at the Torii Hunter Baseball Complex.
In game three versus Lane College, true freshman, Rocky King (1-0) through a complete-game shutout in the 8-0 win with eight strikeouts.
In the series against the Dragons, junior Humberto Maldonado, who's tied for second in the conference in hits with (11), collected seven hits, six RBIs, two runs, and one grand slam. Junior Jarficur Parker, who ranks 14th in the conference in hits with eight, added four hits, three RBIs, and six runs.
On the hill, senior Jordan O'Guinn leads the team with an 1.59 ERA along with nine strikeouts. Junior Korey Wasson (1-1) leads the team with 10 strikeouts.
The Shockers are coming off a three-game sweep against Texas Southern this past weekend.
Wichita St. is led by Couper Cornblum at the plate, with a batting average of .368 and Preston Snavely on the mound with a 1.32 ERA and 20 strikeouts in two appearances.