A pair of robbery suspects had a short-lived escape on Wednesday morning following a robbery of a local convenience store.
At about 10:15 a.m., the Pine Bluff Police Department (PBPD) dispatch received a call reporting that the Shell Food Mart at 6708 Sulphur Springs Road in Pine Bluff had been robbed at gunpoint. As patrol officers were responding to the scene, the suspect vehicle was identified as a red Chevrolet Pick-up.
Officer Jim Miller had just turned from Camden Road onto Sulphur Springs when he saw a red Chevrolet pick-up turn north onto Oakwood Road and proceed at a high rate of speed.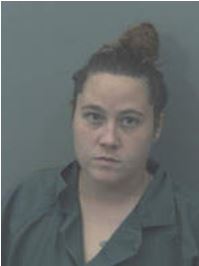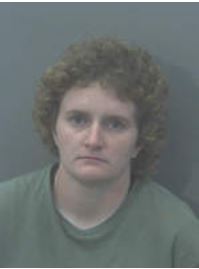 Officer Miller then initiated a traffic stop on the truck. While doing this, a witness to the robbery came up to him and confirmed the truck he had was the correct suspect.
Two women, 25-year-old Deborah Batson and 23-year-old Patricia Beene, were taken into custody, according to a PBPD release. With the assistance of other officers, the stolen cash and a BB gun believed to be the one used in the robbery were recovered. Both women have been booked into the Jefferson County Jail for aggravated robbery. Watson was also booked on an outstanding misdemeanor warrant.
"The Pine Bluff Police Department couldn't be happier with the speed and efficiency at which this robbery was solved," says Officer Richard Wegner, PBPD public information officer.  "It also illustrates how partnering with citizens who are willing to step forward and help solves crimes more quickly, and with greater success."