By Ray King
An investigation into two women, later identified as Candice Barber, 38, and Sandy Jones, 41, breaking into a coin machine at a laundromat on April 13 resulted in their arrest Wednesday.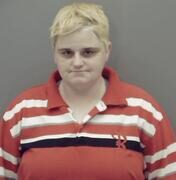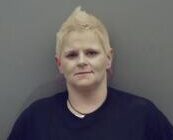 The break-in occurred at 1003 River Road and the owner of the laundromat provided sheriff's investigators with a video that they reviewed on April 23.
During a court hearing Friday, Deputy Prosecutor Jay Gerard explained what the video showed.
The owner of the laundromat said the coin machine contained an estimated $150 to $200 in coins and cash and an estimated $985 damage was done to the machine and wall.
Pine Bluff District Judge John Kearney set a $2,500 bond for both Barber and Jones after ruling prosecutors have probable cause to charge them with breaking or entering. They were told to come back to court on June 23.