Two Pine Bluff men were arrested last week on drug and weapons charges.
An investigation into alleged drug activity in central part of the city resulted in the arrests of Demetrius Urquhart, 46, and Timothy Armstrong, 48.
Both were taken into custody after police vice and narcotics officers and investigators with the Tri-County Drug Task Force served a search warrant at 505 West 34th Avenue in Pine Bluff.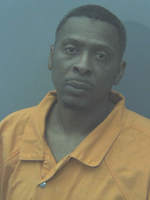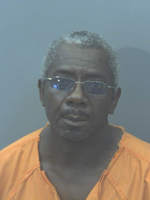 In a probable cause affidavit, Task Force Investigator Joseph O'Neal said that as the officers approached the residence, they saw Armstrong standing in front of a small wooden gate and used his key to enter the home.  Once inside, Urquhart and a female were also detained while the search was conducted.
Armstrong had a small baggie of white power suspected to be cocaine in a pocket and $1,050 in his wallet.
According to O'Neal, investigators forced open a locked bedroom door and found a Crown Royal bag on a dresser.  The bag contained a peanut pouch with a clear bag inside of it containing an off-white substance wrapped in a paper towel, along with a digital scale.  A .45-caliber handgun loaded with five rounds was found on the bed under a comforter.
Investigators also found a nine-millimeter handgun in a second bedroom.  The handgun, which was loaded with seven rounds, showed that it had been stolen in Lonoke County.  This was discovered through a check of the handgun's serial number.  On the top shelf of the kitchen cabinet, investigators found 22.2 grams of suspected K2 and 43.2 grams of suspected crack cocaine.
On Friday, Pine Bluff District Judge John Kearney set a $75,000 bond for Urquhart after ruling prosecutors have probable cause to charge him with being a felon in possession of a firearm and theft by receiving.  A similar bond was set for Armstrong on probable cause of being a felon in possession of a firearm, possession of  a controlled substance with intent to deliver, simultaneous possession of drugs and firearms and possession of drug paraphernalia.