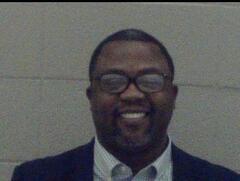 The law license of Pine Bluff attorney Maurice Taggart has been suspended on an interim basis following his arrest on felony charges last week.
The former director of the Pine Bluff Urban Renewal Agency and a Texas man who was identified as the owner of a company to provide asbestos removal for the agency have been formally charged with multiple counts of theft of property and second-degree forgery. The two allegedly bilked Urban Renewal out of more than $667,394 between May 2019 and August 2021.
Prosecuting Attorney S. Kyle Hunter charged Maurice Taggart, 43, with a total of 38 counts of theft of property, seven of them a Class B felony, 29 more a Class C felony, and 2 a Class D felony. He was also charged with 46 counts of second-degree forgery, a Class C felony, and one count of Abuse of Office, a Class B felony.
Also charged was Rodrick Jerome Morris, 44, who has an address in Houston, Texas and is identified as  the owner of RM Group, LLC which according to bank documents Morris filled out in Pleasanton, Texas, is described as "trucking whole grain"  which is part of the "transportation and Warehousing Industry." He was charged with the same counts as Taggart with the exception of abuse of office.
The court documents were filed late Thursday afternoon.
According to a probable cause affidavit from State Police Special Agent Mike McNeil, on July 14, 2022, Hunter asked the agency to investigate an apparent misappropriation of funds from Urban Renewal and specifically focusing on an alleged asbestos abatement company identified as RM Group LLC.
During the course of the investigation, it was revealed that from May 2019 to August 2012 Morris submitted 46 invoices to Urban Renewal totaling $667,384, all to the attention of Taggart.  Taggart then submitted the invoices to be paid. Investigators also learned that Environmental Protection Associates (EPA) was provided a copy of the RM Group LLC invoices to see if EPA had submitted an involve for the same work.  EPA had submitted invoices for approximately 86 asbestos removal projects which were paid by Urban Renewal for work done at properties where RM Group LLC was also paid.
Investigators also talked to Ron Allen, who is the Environmental Program Coordinator for the Arkansas Department of Energy and Environment (ADEQ) who indicated ADEQ had no record of RM Group LLC performing asbestos removal work on any of the properties listed on the invoices and no record on file of the company being licensed to conduct asbestos abatement in the state.
Taggart's cell phone records were obtained and showed that Taggart and Morris communicated a total of 894 times with 439 of them being during the hours of 9 p.m. and 4:30 a.m.
Investigators also learned that both Morris and Taggart graduated from Pine Bluff High School in 1998.
Charging documents show that bond for Taggart, who is a licensed attorney, was set at $150,000 while bond for Morris was set at $250,000.
*Ray King contributed to this article.