Rebecca Lynn O'Donnell, 48 of Pocahontas, was arrested in the killing of former Arkansas senator Linda Collins faces a capital murder charge in the case. She also faces charges of tampering with physical evidence and abuse of a corpse. No bond was set.
Linda Collins was found dead at her home in Pocahontas on June 4th. Ken Yang, her former press secretary, said she'd been shot. O'Donnell was arrested Friday in the case. Photos posted online and court records show that O'Donnell and Collins knew each other. O'Donnell appeared as a corroborating witness in Collins' divorce case with ex-husband and former circuit judge Phil Smith.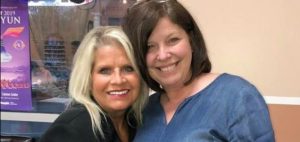 Collins was a Republican state representative from 2011-2013. She served in the state senate from 2015-2019.