Sullins Too Legit To Quit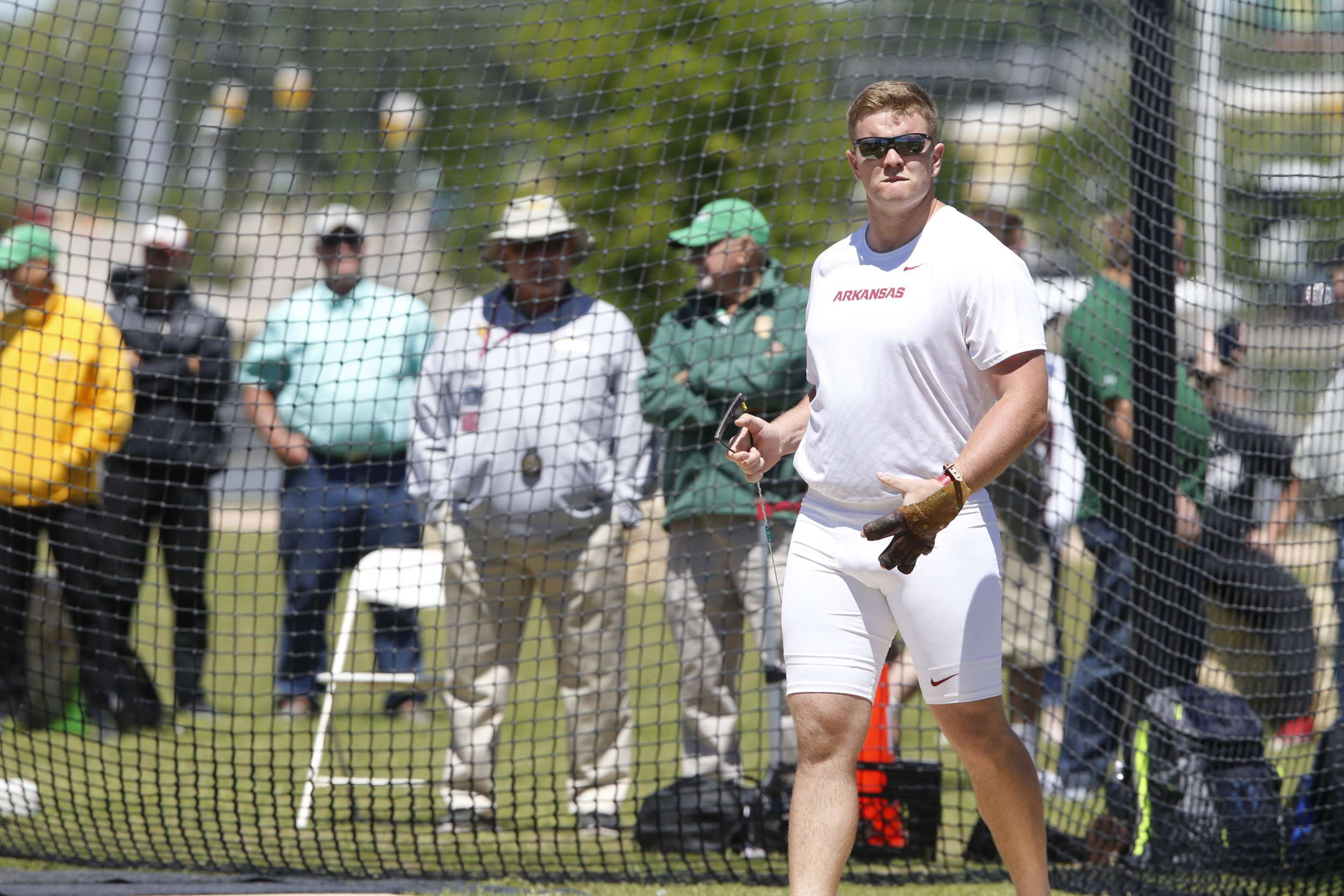 FAYETTEVILLE, Ark. – Arkansas senior Erich Sullins captured the National Relay Championships hammer throw title in dramatic fashion, securing his eighth win of 2019 on the final throw of the competition Thursday evening at John McDonnell Field.
With sweat running all over his chest Sullins didn't quit, no. Instead, he used his final attempt in the competition to launch a throw of 65.74m (215-8) for the win that finished exactly one inch further than Oklahoma's Bayley Campbell who held the lead with a best of 65.71m (215-7) from his fourth attempt.
Sullins will return to compete in the men's discus starting tomorrow morning at 11:30 a.m.
by Jeff Smith