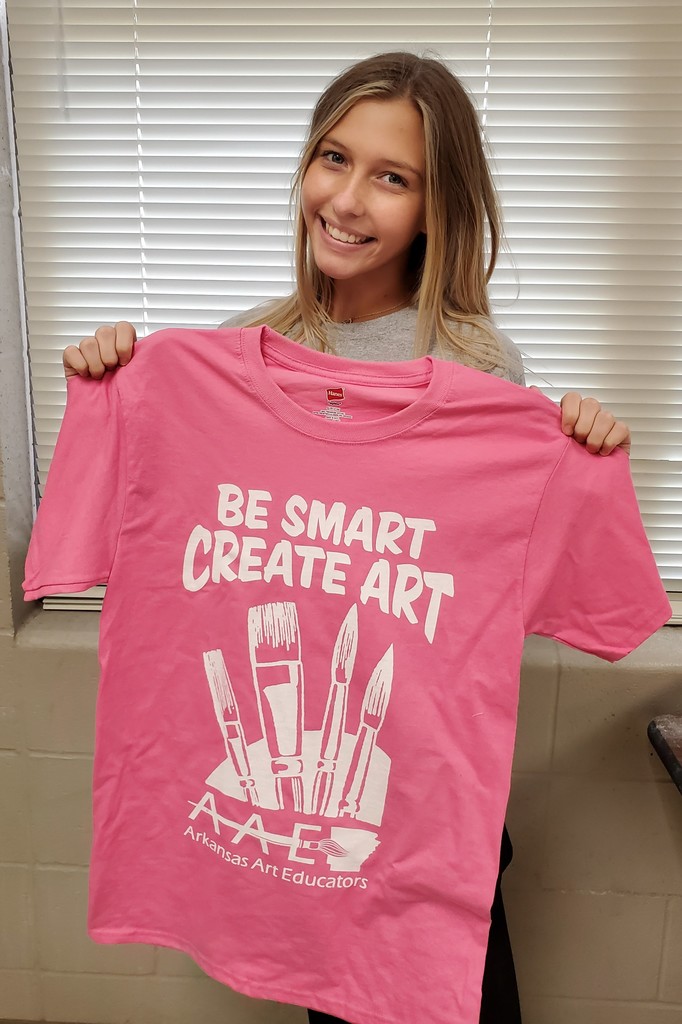 Star City High School senior Maddie Welch has been named the winner of a t-shirt design contest for the Arkansas Art Educators Presidents' Foundation according to the Star City School District.
High school students from across Arkansas submitted entries for the contest, with Welch's entry being selected as the winner.
Her design will now appear on apparel sold by the nonprofit Arkansas Art Educators Presidents' Foundation to help raise money to provide grants to Arkansas Art Educators members for art related supplies, projects, and small classroom equipment for the classroom.
In addition to Welch winning the t-shirt contest, Suzi Davis, art teacher at Jimmy Brown Elementary in Star City, was recently awarded one of the grants to purchase supplies for an educational lesson for her students.