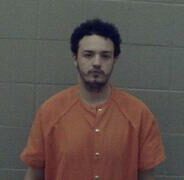 By Ray King
A $5,000 bond was set Wednesday for a Star City man accused of pointing a gun at two people during an altercation Monday.
Jefferson County District Judge Kim Bridgforth set the bond after ruling prosecutors have probable cause to charge Canaan Hill, 20, with two counts of aggravated assault.
Deputy Prosecutor Mircha King said police were sent to 5601 W. Malcomb St., in reference to an armed disturbance and told the court what officers reported when they arrived.
King said Hill has no prior convictions or pending charges. He was ordered to have no contact with the victims until the case is settled.