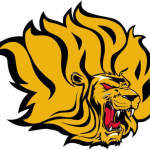 Soccer Falls To Sam Houston
Huntsville, TX. – The University of Arkansas at Pine Bluff women's soccer team dropped a 5-0 decision on the road against Sam Houston Friday evening at the Joseph Pritchett Field.
The Lady Lions came out the gate with energy, earning possessions in Sam Houston's defensive half of the field but were unable to come away with any looks on goal.
The Bearkats would go on to score two goals in the first half and three in the second half to in their first-ever meeting between the two teams.
"This game was a great learning experience for our young squad," said first-year UAPB head coach Jeremy Winzer.  "I'm excited about our growth from this game.  Freshman Trinity Taylor and junior Tori Spigner played a good defensive game against a good offensive team."
Junior Alexis Sanders led UAPB with one shot and one shot on goal, followed by freshman goalie Taylor who had a game-high ten saves.
The Lady Lions will return home to face Green Bay Thursday, Sept. 12 at 5 p.m. at Pumphrey Stadium.