Smith Advances to Final at Texas Relays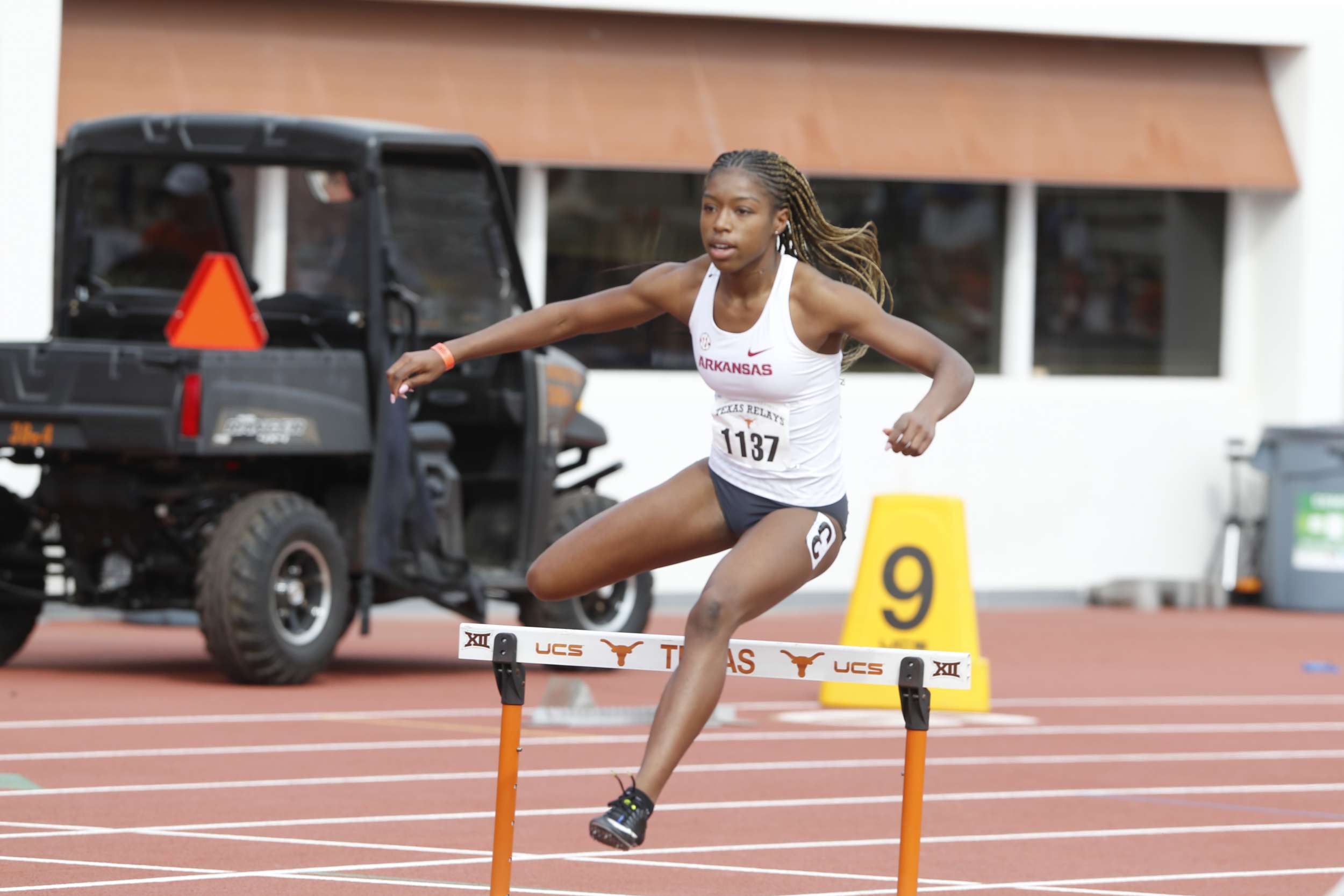 AUSTIN, Texas – The lone competitor on the day for Arkansas, Freshman J'Alyiea Smith advanced to the finals on day two of the 92nd Clyde Littlefield Texas Relays.
Smith backed into the blocks with a personal-best of 1:03.32 and crossed the line with a new one, as the Cincinnati, Ohio native finished prelims with a time of 59.68 in the 400-meter hurdles to grab the final spot into tomorrow's final.
The time is a personal-best for Smith and is the 10th-fastest time in program history surpassing Andrea Bell's time of 59.82 from 2002.
Arkansas returns to Mike A. Myers tomorrow morning for day three of the 92nd Clyde Littlefield Texas Relays. The Razorbacks will also be in action on the west coast as Arkansas competes at the Stanford Invitational in Stanford, Calif.
by Jeff Smith