Update 10:59 am  Male juvenile suspect is in custody.  Patient is being transported by helicopter to Arkansas Children's Hospital.
Students either are or will soon be released for the day.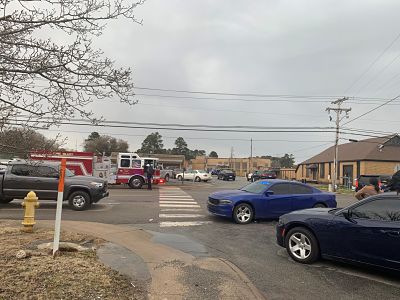 There has been a shooting on Watson Chapel campus this morning.  SWAT is on the scene blocking traffic in all directions.  Deltaplex news is on the scene and gathering info and you can listen to updates as they become available on any of our 4 Deltaplex Radio stations.  98.1 The Hog, 99.3 The Beat, Oldies 101.3 and 104.5 K Train.  Police are asking you to stay away as they are actively on site.  No information regarding injuries is known at this time.