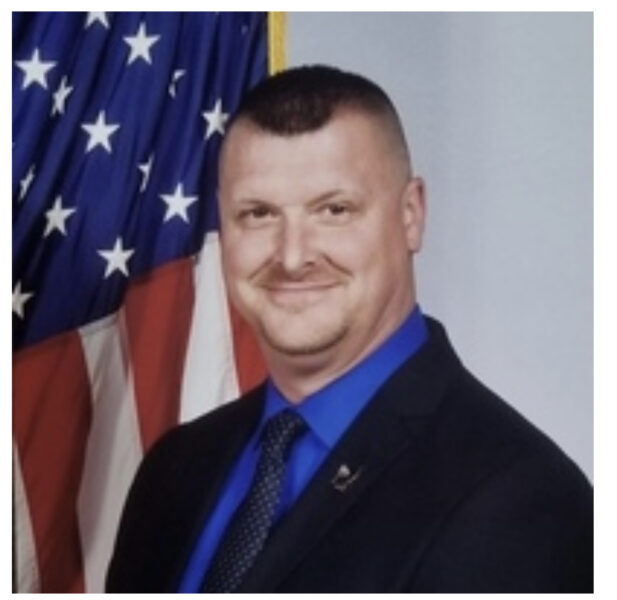 Sheridan law enforcement officer Shane Green passed away Sunday in Little Rock following an illness that he ultimately succumbed to. Grant County law enforcement agencies shared the following message regarding Green's service.
Shane Green of Sheridan, Arkansas was born August 16, 1971 at Little Rock, Arkansas. Shane lived and breathed law enforcement.
He started his career at the age of 18 as a Grant County dispatcher.  From there he went on to be a Deputy with the Grant County Sheriff's Department, a Patrolman with the Sheridan Police Department, and for the past several years, he has served as Jail Administrator for the Sheridan Detention Center.
He was so proud to serve his friends in Grant County, and he did so with little fanfare, but a tremendous amount of loyalty and integrity.  If he was backing up a fellow officer or protecting a citizen, he would be the first one in and the last one out. However, as an officer, he encountered shattered lives and broken hearts resulting from tragedy, and he wasn't afraid to embrace the hurting and shed a tear.
It was so important to him, that every officer be properly remembered, whether they were currently serving or they were long since retired.
Countless times, he would put on his Class A uniform, and post at the casket of a deceased friend.
Shane never sought the spotlight, and truly never realized how loved and respected he was.  As much as he loved law enforcement, Shane's first love and priority was his family.
He not only loved his wife and boys, he cherished them.  When off duty, he never sat still, because he was always busy working one of his other businesses in order to provide for them and make certain they had everything he could give them.
Shane and KaSarah were a love story from the very beginning. They enjoyed walking through life together, and raising amazing sons.
Though SPD #110 is 10-7, 10-42, he's still very present in the hearts of so many people, whose lives are better because they knew him.
Shane, you weren't just AN officer, you were OUR officer, and we humbly thank you for sacrificing so much to take care of us all.
Shane Green's Obituary:
Shane died Sunday, August 29, 2021 at Baptist Springhill Medical Center in North Little Rock, at the age of 50.
He is survived by the love of his life, his wife, KaSarah Bratton Green; sons, Caden Green, Channing Green, and Chance Crawford; brother, Tim Green; brothers-in-law, David Bratton, Jr., Dusty Bratton, Damon Bratton, Rickey Bratton, Corey Doss, Jake Inman, Jeannie Holcomb, Sara Inman; in-laws, Shannon and Charles Inman and David and Ami Bratton; grandmother, Artavia Shelton; and a dear friend, more like a brother, Michael Walton; special cousins, Chris Howlett (Genie), T.J. Lavelle (Lyndon), numerous nieces and nephews.  He is also survived by his family at Sheridan Dentention Center, Sheridan Police Department, and countless brothers and sisters in law enforcement in many different agencies.
Funeral services with Law Enforcement Honors will be held at 2:00 P.M., Friday, September 3, 2021 at Immanuel Baptist Church in Sheridan, Arkansas (206 East Holly Street, 72150) with Bro. Michael Walton officiating.  Burial will follow at Marvin Chapel Cemetery near the Ico Community.  There will be no visitation.
Honorary Pallbearers will be Shane's friends and family at the Sheridan Detention Center, Sheridan Police Department, Grant County Sheriff's Department, Grant County Dispatch, Grant County Courthouse, Arkansas State Police Troop K, Arkansas Game and Fish, Arkansas Highway Police, and other allied agencies