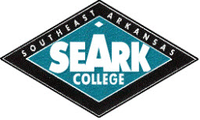 Southeast Arkansas College is waiting for the final word on an application that could bring a large amount of money to the campus.
On Tuesday, SEARK President Steven Bloomberg was asked about that when he appeared on the Oldies 1013 morning show.
Bloomberg then went on to say this.
Morning show host Greg Horne told Bloomberg that the fall semester has been going for a few weeks now and asked how things are going and Bloomberg answered this way.