Southeast Arkansas College at Pine Bluff is in the process of opening a "hub" at Kingsland School that will allow students throughout the region to register and take both credit and non-credit college courses at Kingsland. Deborah Pyland, director of off-campus programs and community outreach at Southeast Arkansas College, told Kingsland City Council last Thursday that SEARK College would like to host a public meeting sometime during the first couple of weeks of August to get feedback on what courses people from the area would like to see at Kingsland. "We're here to commit to and serve the community," Pyland told the city council.
The 'hub' will offer the same services available at the main campus in Pine Bluff. Students will be able to do anything they would need to do to attend college, like registering for classes and finding financial aid. SEARK has been looking to expand its presence outside of its main campus in Pine Bluff. In addition to Kingsland, Pyland said SEARK is looking at satellite facilities in in Jefferson and Lincoln Counties. The satellite facilities will offer courses that provide "certificates of efficiency" for certain skills needed in business and industry.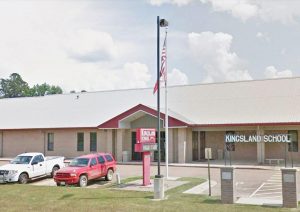 Dean of technical studies at SEARK, Lyric Seymore, has toured the Kingsland campus as well to see what technical courses could be offered there. Pyland said the college may explore the idea of teaching diesel mechanics or truck driving at Kingsland in addition to the other courses.