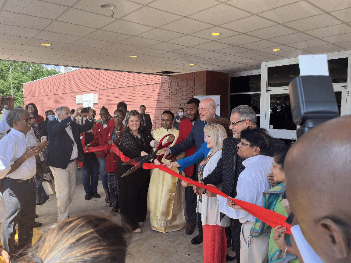 Southeast Arkansas College hosted the inauguration of the People Shores Pine Bluff Center to introduce the company to the city, SEARK, and its newly hired employees. The meeting was conducted by Mickey Austin, the CEO of People Shores, and Tammie Cobb, the center manager at Pine Bluff.
During the ceremony's opening, Austin explained the background history that led to the development of People Shores which began in the late 1990s. The founder of the company Murali Vullaganti and Swami originally from India was present at the event and Austin spoke about his first developments of Rural Shores.
In the U.S. the company opened its first location in San Jose, California, and a second in Clarksdale, Mississippi. Vullaganti was the keynote speaker at the event and he further explained his vision and the reason behind the company's name.
Partners of the project were also present at the ceremony and had the opportunity to speak about their role in the development of the center in Pine Bluff. Those present included Bluecross Blue Shield, the Arkansas Department of Commerce, the Arkansas Center for Data Services, the Chamber of Commerce, and Simmons Bank to provide IT call center services for their establishments.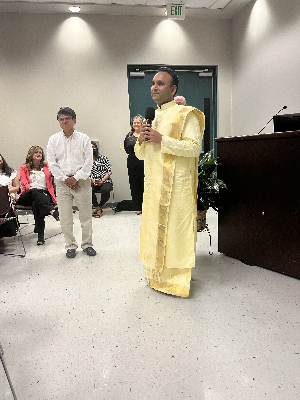 Arkansas Representative Ken Furgeson, Jefferson County Sherriff Lafayette Woods Jr., and Cynthia Anderson from the Mayor's Office were all present at the ceremony.
Newly hired employees of the center were described as the honored guests for the ceremony. They had the opportunity to speak and Dawn Hicks explained what this opportunity meant to her.