Arkansas State Police responded to a gunfire at a school in Prescott yesterday morning. The motive for Monday's attack at Prescott High School is unknown, only rumors.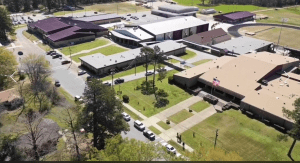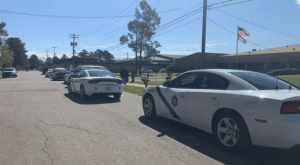 It has been confirmed that a student brought a concealed handgun to campus and shot another student in the hallway. It appears that this was a premeditated attack specifically targeting the injured student, who was airlifted to a Little Rock hospital for immediate treatment. He is said to be stable. No other injuries were reported.
Tenth grader Kendric Palmer and his friends were heading to their next class when commotion began to erupt. "We were just walking to class and we just heard this big bang," Palmer said. He went on to say how he thought it might be the sound of a frustrated student slamming a door. "We just thought it was an April Fools' prank but then me and John Luke seen the real blood and we was like, man this ain't no April Fools' prank, this is real life," Palmer said.
The district has resumed classes and bus routes today. A 14-year-old student was taken into custody for the shooting.