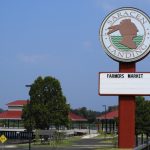 The Lake Saracen Farmer's Market opened on Saturday, providing residents a chance to supports small business owners.
Whether it's handmade bath products, fresh produce or a jar of jam, local vendors say the Pine Bluff Farmers Market has something for everyone. For decades, the market has provided local vendors an opportunity to meet the needs of the community. Customers from far and wide love the wide variety of fresh vegetables, fruits and herbs offered by local growers at Saracen Landings Farmers Market.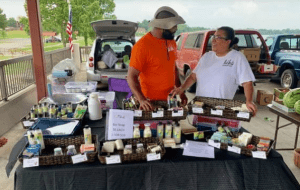 From now until October 30th, official market hours are Tuesdays from 8 a.m. to 1 p.m. and Saturdays from 6:00 a.m. until 1:00 p.m. On on a pretty day, you will likely find farmers and shoppers there throughout the afternoon. During the busy season, you will find more than just the freshest produce around. The market is also filled with art, jewelry and crafts, all created by local artisans.
Lake Saracen Farmer's Market has free admission and is open to the public. For more information call 870-536-0920.