By Ray King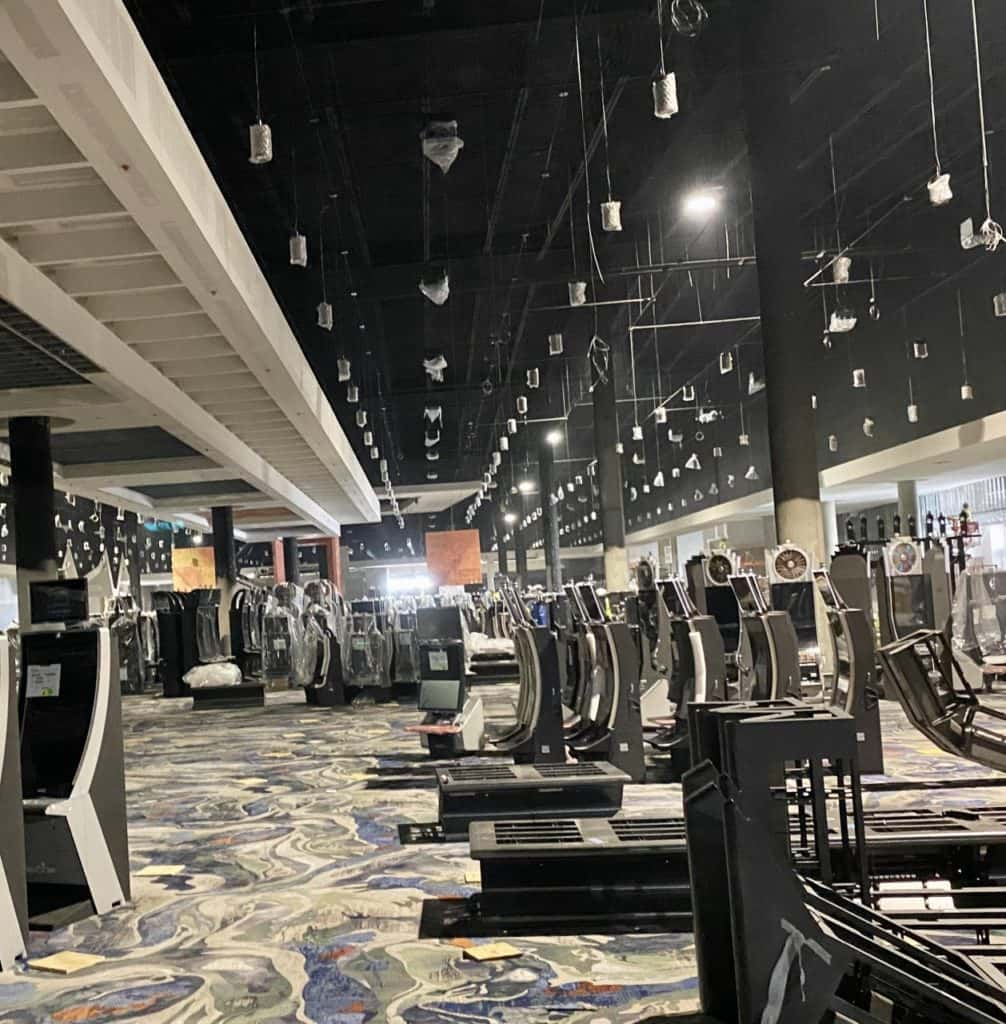 Weather and COVID-19, along with material issues have pushed the planned opening of the Saracen Casino to late September of early October, according to Quapaw  Chairman John Berrey.
Berrey spoke with Greg Horne of Oldies 101.3 and said he and other representatives of the tribe, which was granted the license to build and operate the casino "are here every week to try and make it work out.
"Things seem to be going good," he said. "We have slot machines on the floor. We have carpet on the floor. There are 400 to 600 people here depending on the day. We're trying to catch up."
When it opens, the casino and resort are expected to employ about 1,100 people and Berrey said hiring those people is currently in the planning stage.
"Right now we're looking at space at the (Pine Bluff) Convention Center to do an employee – employment fair but trying to make sure we stay within the COVID-19 parameters," he said, adding that company officials are also "dusting off resumes" of people who had previously applied and hope to start the hiring process soon.
Berrey was also asked about the reopening of the Casino Annex and said things were going well.
"We're excited," he said. "We're taking it one step at a time. We're just trying to be more focused on health and safety of our employees and guests than we are of revenue, those sort of things."
He said that plans are also underway for reopening the Q-Store, but probably without food service, at least in the beginning.
"We're still under Phase One with Governor (Asa) Hutchinson and we don't want to get out ahead of ourselves," Berrey said. "We've heard that he's probably going to extend Phase One for a while since Arkansas has had some spikes, so we talk regularly with the local health department and the State Health Department. Our goal is really to take it one step at a time."
A new fire station, which will replace the current station on Commerce Road is nearly complete and Berrey said the new station will "upgrade the fire service for the community.
"It's a beautiful fire station," he said. "It replaces the one by the Pines Mall they've been using for years that's kind of antiquated."