A board of commissioners with the Riverdale Levee Improvement District approved a coverage amount of $2 million Thursday at a special meeting.  This will cover the cost of repairs of recent flood damage.
This amount was agreed upon after the district conducted additional engineering, construction and pump work to ensure its homes and businesses were protected from flooding. Levee districts are funded by a tax on businesses, developments, and homeowners within the district.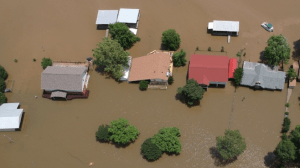 Commission Chairman Mike Myers says the funding will keep the district afloat until it gets reimbursed by the Federal Emergency Management Agency and the U.S. Army Corps of Engineers.