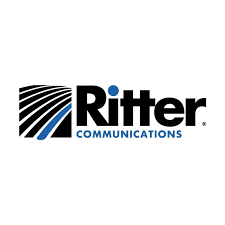 JONESBORO, Ark. (March 8, 2022) – Ritter Communications, the largest privately held telecommunications service provider in the Mid-South, has been awarded a rural broadband installation grant for Jefferson County by the Arkansas Legislative Council.
The $15.6 million grant is made available through the Arkansas Rural Connect (ARC) program and funded by the American Rescue Plan.
The grant will be used to help Ritter Communications finance projects that will improve high-speed broadband internet access for Jefferson County residents in Altheimer, Humphrey, Redfield, Wabbaseka, White Hall, Jefferson and Midway.
"Ritter Communications has become a trusted leader in getting and keeping Arkansans connected to each other and to essential services," said Ritter Communications CEO Alan Morse. "We were pleased to partner with Jefferson County to jointly apply for these grants, and we appreciate the confidence the State of Arkansas has placed in us to bring these projects to fruition," he said. "We are eager to help these communities and the State bridge the digital divide and bring state-of-the-art broadband services to business and residents there."
Ritter Communications will contribute additional funding alongside this state-funded grant to ensure ubiquitous network coverage and to fund final connections to customers' homes and businesses.
"With the help of Ritter Communications, citizens in rural Jefferson County will have more access to services and information previously out of their reach," said Jefferson County Judge Gerald Robinson. "The increased access to broadband services will give our children educational success outside the classroom and will bring increased awareness to services our rural citizens could benefit from."
Ritter Communications works with community leaders on all fiber expansion projects to provide access to the 100% fiber-based broadband internet and telecom services offered by the company. Previously announced expansion projects across the state are underway with some nearing completion, bringing more communities access to Ritter's RightFiber suite of services. With a symmetrical one gigabit speed, RightFiber offers the fastest, highest performing service available. The company is building its growing infrastructure network to sustain anticipated market growth and bandwidth demand.
"As bandwidth requirements and devices become more advanced and can support 10G FTTH speeds, we have built our network with that future in mind so when the time comes we are capable of providing 10G speed directly to your home," said Jeff Chapman, RightFiber General Manager.