Three Pine Bluff men have been arrested and two handguns seized, one of which was reported stolen.  This occurred on Saturday after a report of shots being fired in the area of an apartment complex on the west side of Pine Bluff Saturday.
Herbert Williams, 21, Adrin Horton, 19, and Kamron Roby, 20, were taken into custody after officers responded to the report of shots at 9:45pm at Sunset Village Apartments, located at 2611 West 34th Avenue in Pine Bluff.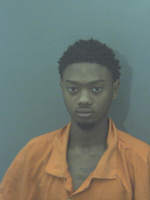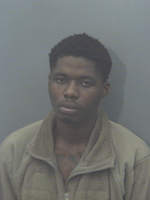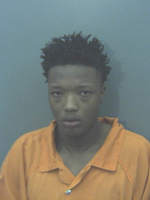 A security officer who was patrolling the area heard the shots and saw a woman walking fast, Pine Bluff Detective Jarrell Johnson said in a probable cause affidavit presented in district court on Tuesday.  When he asked the woman where the shots came from, she pointed to a white and red pickup that drove off when the security officer asked the occupants to step out.
Police conducted a traffic stop at 40th Avenue and Old Warren Road and found two handguns, one of which had been reported stolen in Pine Bluff.
On Tuesday, Jefferson County Judge Kim Bridgforth set a $2,500 bond for Williams, Horton and Roby after ruling prosecutors have probable cause to charge them with theft by receiving.
The Public Defender's Office was appointed to represent all three men.