By Ray King
A Redfield woman was arrested Sunday after allegedly being involved in an altercation with family members.
Deidra Davidson, 34, was taken into custody after Redfield Police Detective Teri Patterson received a call about a disturbance at 519 River Road.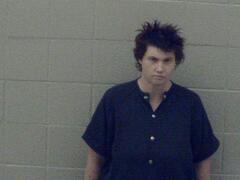 During a court hearing Tuesday, Deputy Prosecutor Beth Carson explained the allegations against Davidson.
Carson said Patterson conducted a recorded interview with Darla Davidson the next day and told the court what she said.
Jefferson County District Judge Kim Bridgforth set a $15,000 bond for Davidson after ruling prosecutors have probable cause to charge her with first-degree criminal mischief, second-degree domestic battery, and terroristic threatening. She was ordered to have no contact with her mother until the case was settled and told to return to court on July 5.
Davidson also entered a plea of not guilty to a misdemeanor charge of disorderly conduct and that case will be heard in Redfield City Court.