After being fired by Missouri as the Tiger's head coach less than two weeks ago, Barry Odom is set to be named Defensive Coordinator at Arkansas according to multiple media outlets.
Odom brings four years of SEC head coaching experience to first-year head coach Sam Pittman's staff, as he compiled a 25-25 record at Missouri.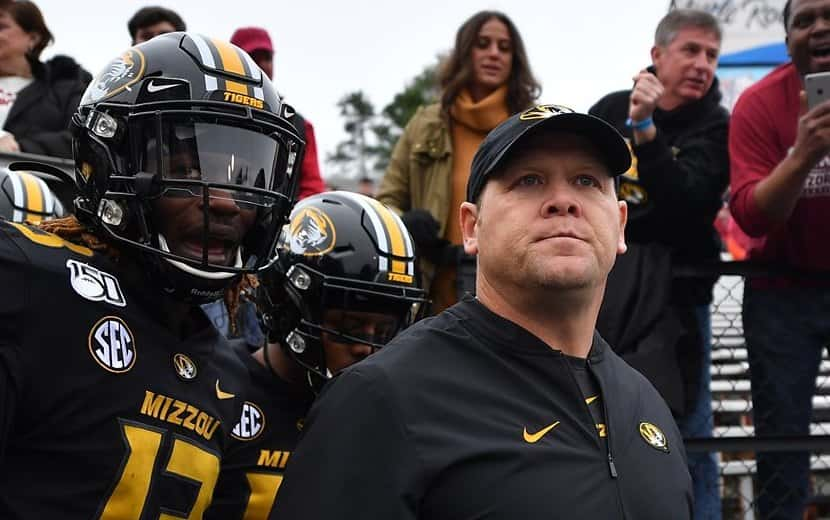 In addition to his time as a head coach, Odom also has four years of defensive coordinator experience at the FBS level.
Odom was at Memphis from 2012-2014 and built the Tigers' defense into one of the best in the country after inheriting a defense that ranked 105th in scoring defense at 35.1 points allowed per game, Odom's defenses were ranked 80th (30.3 ppg) in 2012, 44th (24.6 ppg) in 2013 and 11th (19.5 ppg) in 2014.
That led to him landing the defensive coordinator job at Missouri. At the time, the Tigers ranked 19th in scoring defense the year before, but Odom took it to an elite level. The Tigers allowed just 16.2 points per game, which ranked fifth nationally, despite going 5-7 with only one SEC win.
Odom was promoted to head coach when Gary Pinkel retired that next year. His first two defenses in that position struggled, but improved to 50th last season (25.5 ppg) and 17th this season (19.4 ppg).
Odom will be the Razorbacks' fourth defensive coordinator in the last five seasons and fifth in the last eight seasons, following John Chavis (2018-19), Paul Rhoads (2017), Robb Smith (2014-16) and Chris Ash (2013).
This is the third known addition to Pittman's staff at Arkansas, with the first actually being a member of Odom's staff at Missouri – offensive line coach Brad Davis – and the second being a holdover from Chad Morris' staff in wide receivers coach Justin Stepp.
Other coaches who could be retained off of Chad Morris' staff include defensive line coach Steve Caldwell and safeties coach Ron Cooper. Both have been on the road recruiting for the Razorbacks since Sam Pittman was hired earlier this week.