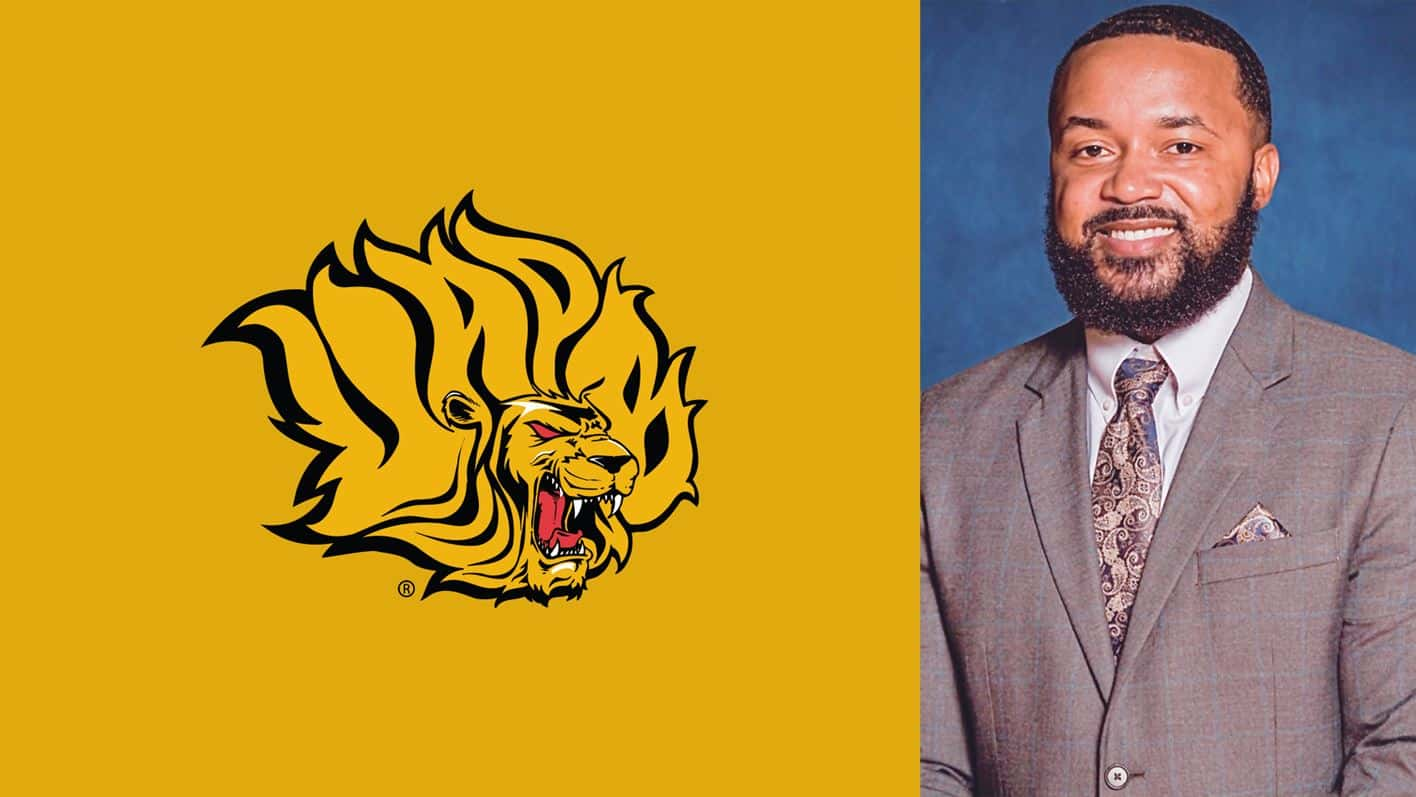 The University of Arkansas at Pine Bluff has named Jarrad Ratliff as Associate Athletic Director for Compliance.
Ratliff brings experience at four different Division I institutions to UAPB and will oversee the athletic department's governance of NCAA, Southwestern Athletic Conference, and University regulations.
"Jarrad brings extensive experience in a vital role for the University," said UAPB Vice Chancellor / Director of Athletics Chris Peterson. "A strong compliance area is at the foundation of every successful athletics department, and we look forward to him strengthening our operations and enhancing Golden Lion Athletics."
Ratliff comes to UAPB from Bethune-Cookman University, where he was the Assistant Athletic Director for Student-Athlete Services / Compliance. Among Ratliff's responsibilities were the development, implementation, and monitorization of all Wildcat athletics teams, including all recruiting activities, and the coordination of rules education seminars with staff and student-athletes.
Before BCU, Ratliff spent nearly two years at fellow SWAC school Jackson State University as Assistant Athletic Director for Compliance before being promoted to Associate Athletic Director for Compliance. He was responsible for all aspects of compliance including educating, monitoring and enforcing NCAA and SWAC rules and regulations, and assisting with NCAA certification processes on all student-athletes as well as assisting with game-day operations.
Prior to Jackson State, Ratliff spent two years at Savannah State University as Athletic Compliance Coordinator and was later promoted to the Assistant Athletic Director for Compliance. While at Savannah State, Ratliff implemented "Tiger Illustrated," a monthly newsletter that informed coaches and staff of new legislation and bylaws from the NCAA, as well as "Tigers Tip of the Week," a weekly NCAA educational tool to also keep coaches and staff updated on NCAA rules and regulations.
Ratliff began his career at Grambling State University working as an academic enhancement counselor, advising and monitoring the academic progress of student-athletes in accordance with NCAA, SWAC and University policies while providing learning strategies for at-risk student-athletes by offering proactive, early, sustained and individualized support to enhance academic success and develop independent learners.
The Greenwood, Miss. native is a graduate of Mississippi Valley State University, earning his Bachelor of Science in Health Physical Education and Recreation in 2009 and Master of Science in Sports Administration from Grambling State University in 2010. He is member of Kappa Alpha Psi Fraternity, Inc., and is married to Farren Wright-Ratliff.