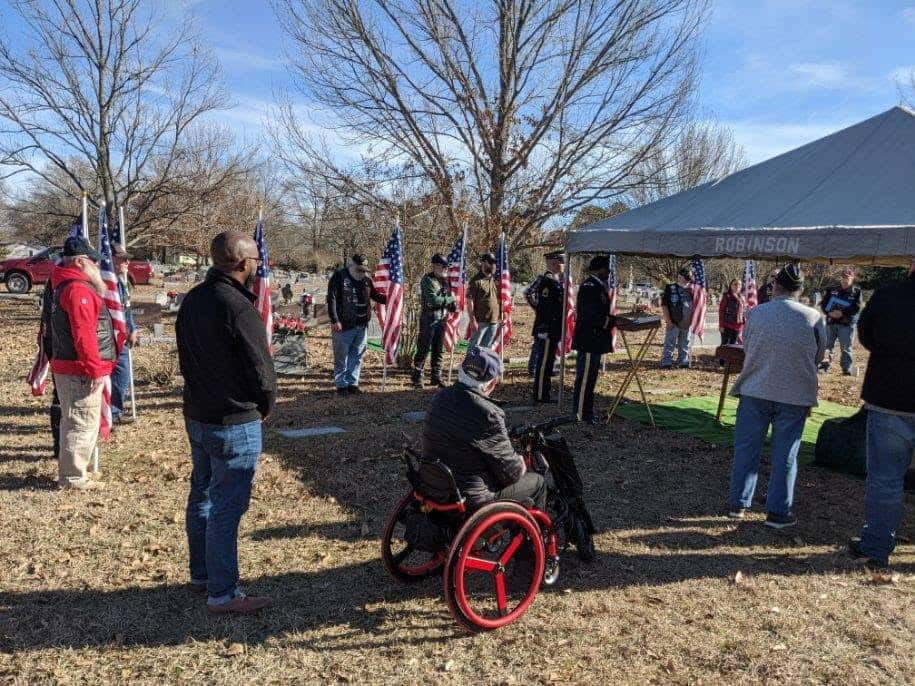 Veterans, clergy, and other local residents attended a memorial service Wednesday at Graceland Cemetery in Pine Bluff for 81-year-old William G. Greenham, a 20-year US Army veteran and Pine Bluff resident who passed away on December 23 at the VA Hospital in Little Rock.
Greenham did not have many living family members , other than his grandson and caretaker Ricky Smith, which led Ralph Robinson and Son's Funeral Home President Scott Robinson said that he and his partner, Chuck Fuller, and their staff decided to reach out to several local veterans groups in hopes of giving Greenham a proper memorial service.
"My partner, Chuck Fuller, and I, along with our team at Robinson and Fuller, believe strongly that all veterans deserve to be recognized for their service. Many military veterans are not given the recognition or care they deserve," said Robinson. "In this case, Mr. Greenham served our country for 20 years and had a grandson who took care of his grandfather despite having a wife and two small children of his own.  Our team felt strongly that we wanted to help Me. Smith properly recognize his grandfather's service while giving area veterans and community members an opportunity to show Mr. Smith that his grandfather's life and service to our country  left a lasting impression."
Greenham was given full military honors with members of the Arkansas Patriot Guard, American Legion, several clergy members, and other veterans in attendance, along with Central Baptist Church Pastor Jordan Ferris, a US Navy Reserve Chaplain, helped to conduct the service.