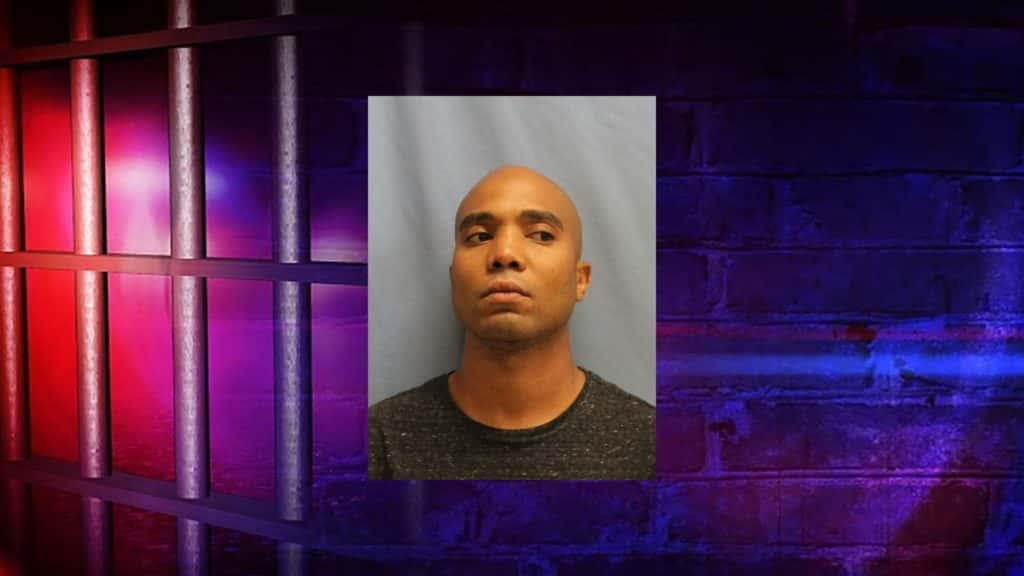 In a police report released Tuesday provides the details of the arrest of Little Rock Mayor Frank Scott Jr.'s brother Darrell Scott after he stole a car with two children inside and drove to the McCain Mall in North Little Rock on Monday.
The report shows that Scott was ticketed for multiple traffic violations including driving while intoxication on the same day, according to Arkansas State Police.
The report states that a 23-year-old woman parked outside of Baptist Health Medical Center-Little Rock on Monday afternoon to use the restroom. The woman told police that she left her silver-colored Toyota Tacoma running with two of her nieces, ages 4 and 11, inside. She reported that she later received a call from the older child who said a man was taking them in the car.
The man was later identified as Scott, the mayor's 31-year-old brother. According to the report, Darrell Scott told the woman over the phone, "Don't worry, I'm the mayor's brother." He told her he was just taking the children "for a while".
The child then sent a text saying that they were taken to McCain Mall in North Little Rock. Police found the vehicle parked outside with the children inside. Darrell Scott was arrested inside the mall.
Pulaski County court records show that Darrell Scott was cited for driving while intoxicated, careless driving, driving without a license or proof of insurance, obstructing governmental operations and driving with an open container of alcohol on Monday. Arkansas State Police said that Darrell Scott was taken by ambulance to Baptist Health after he crashed a black SUV south of Little Rock around 4:30 p.m.. By the time state troopers arrived at the hospital, he had fled the scene.
After speaking with detectives, Darrell Scott was transported to the Pulaski County jail, where he told officers he had been sexually assaulted in the custody of North Little Rock police. He was reportedly taken to a nearby hospital and a rape kit test was performed.
A North Little Rock police spokesperson said the department was investigating the sexual assault claim and was unable to release camera footage of the arrest until the investigation is closed. The spokesperson said Darrell Scott did not tell North Little Rock police he had been assaulted.
Darrell Scott was returned to the Pulaski County jail. He was being held on $100,000 bond Tuesday morning. He pleaded not guilty in Little Rock District Court on counts of felony kidnapping and felony theft of property on Tuesday. His attorney said he has no criminal history during a video court proceeding. He is set to appear back in court on Sept. 4. Pulaski County Court records do show that Darrell Scott has a history of mental illness. A no-contact order was been placed between him and the children.
Additionally, Mayor Frank Scott released a statement on his brother's arrest Monday night.
"This is an extremely difficult season in the life of my younger brother," the statement says. "My family cares deeply about him, and we are seeking medical and professional help as he manages this crisis. My heart goes out to the children who were involved. While my life, in many regards, is public, my family members remain private individuals. I ask that you respect my family's privacy and pray that my brother gets the treatment he needs and that justice is served."