Two Pine Bluff women were arrested on a drug-related charge Monday after police stopped the car they were in due to a tail light being out.
Sabrina Epperson and Dyshawn Wash, who are both 23 years old, were taken into custody after Pine Bluff Vice and Narcotics Detective Jerrell Johnson stopped the car Wash was driving at 8:10pm because it did not have working tail lights.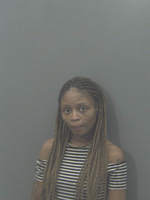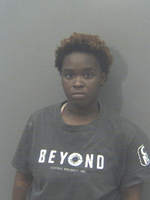 After Johnson identified himself and explained the reason for the stop, Wash said that she knew the tail lights on the car did not work.
Both Wash and Epperson told police there were no drugs or guns in the car and Wash gave permission to search.  Johnson stated that Wash appeared to be nervous.  During the search, officers found a $1 dollar bill in the center console under the radio.  Wrapped up in the bill were two multi-colored pills that were believed to be Ecstasy.
On Tuesday, Pine Bluff District Judge John Kearney set a bond of $2,500 each for Epperson and Wash after ruling prosecutors have probable cause to charge them with possession of a controlled substance.
The suspected drugs will be sent to the Arkansas State Crime Laboratory for analysis.